UN rejects recognition of Jerusalem as capital of Israel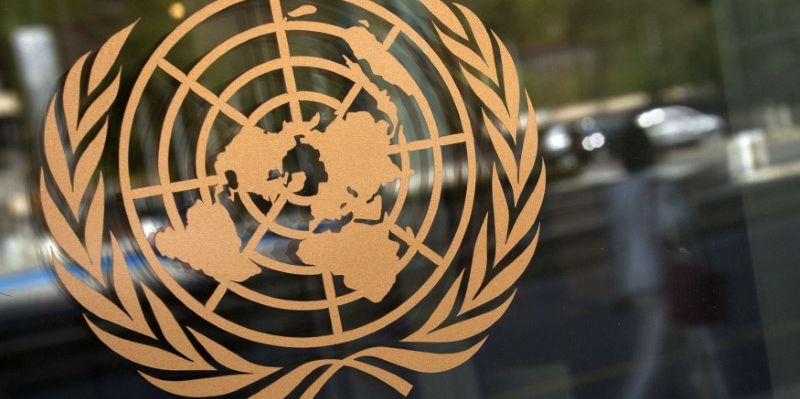 The United Nations has voted against Donald Trump's decision to recognise Jerusalem as the capital of Israel in spite of the US president's threats to cut financial aid to countries that vote against him.
A huge majority of countries (128 members) voted on Thursday to reject the unilateral decision by the US earlier this month to declare Jerusalem as capital of Israel. The US also confirmed the transfer of the US embassy from Tel-Aviv to the holy city.
Trump's announcement sparked a lot of controversy and violent protests in Palestine and neighbouring regions. Many countries like the UK and France spoke out about the irresponsibility of the president's actions in stoking tensions in the region.
There has been a longstanding international consensus that the city of Jerusalem does not solely belong to Israel or Palestine and that the issue can only be solved when there is a peace treaty. Therefore it was no surprise that Palestinian people were at an uproar when Trump made these unilateral declarations supporting Israel's cause.
Earlier this week, Nikki Haley, the US ambassador had warned the UN that America would remember which countries "disrespected" America by voting against it.
President Trump also said "They take hundreds of millions of dollars and even billions of dollars, and then they vote against us," he said. "Well, we are watching those votes... Let them vote against us. We'll save a lot."
The UN has sided in favour of supporting the international consensus that Jerusalem can only be settled as an agreed final issue in a peace deal.
Only nine states including the US and Israel voted against the resolution. These countries were Togo, Micronesia, Nauru, Palau, the Marshall Islands, Guatemala and Honduras. Some countries that had previously abstained from voting on the subject, such as Germany, voted in favour.
Only 35 countries abstained, many of them US allies, such as Mexico or Canada, but they used their time at the UN podium to criticise Trump's decision. It seemed that Trump's threats influenced some countries, as 21 nations were absent from the vote.
Mahmoud Abbas, president of Palestine, described the result as a "victory for Palestine". Their UN envoy Riyad Mansour said that this was a massive setback for the US and that "they made it about them".
"They did not make it about Jerusalem, so when you make it about them and to only be able to get nine votes to say 'no' to it, I think it was a complete failure for their campaign."
On the other hand Israel prime minister Benjamin Netanyahu dismissed the result and but thanked the countries that voted with Israel "together with the truth".
After the result US ambassador Haley said that the US expects to be treated with respect after all the contributions in makes to the UN.
"If our investment fails, we have an obligation to spend our investment in other ways … The United States will remember this day."
On the other hand the Israel ambassador Danny Danon said that the UN members had been manipulated: "You are like puppets pulled by your Palestinian masters."