Housebuilders request special permits to tackle Brexit labour shortage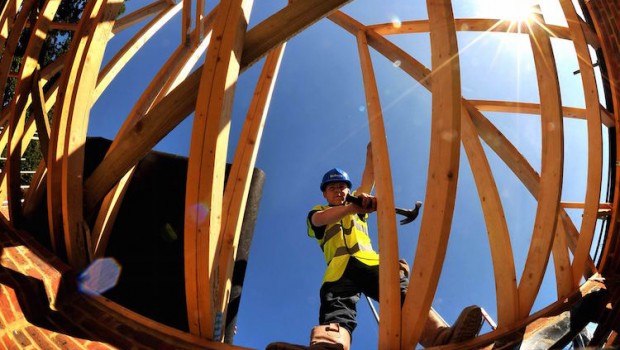 UK housebuilders have requested a special permit system to allow construction workers from abroad to be recruited to help with the housing crisis post Brexit.
Showing the labour crisis the sector is facing, a survey from the Home Builders Federation showed that more than one in five construction workers on residential projects in the south-east of England was from overseas.
Across the UK, the survey found 19.7% of workers on house building sites across the country are 'non UK', rising to 56.3% of workers on London sites coming from overseas.
Over the last four year, using this mix of overseas and UK workers, the house building industry last year added roughly 217,000 new buildings to the housing stock.
In his recent autumn Budget, Chancellor Philip Hammond set out plans to increase the construction of new homes to 300,000 a year on average by the mid-2020s.
With last month's net migration figures showing the past 12 months has seen the biggest fall since records began, the HFB is concerned the current labour force may be at risk.
Stressing that it was extremely important to prepare for a post Brexit situation, the industry has called for special permits or visas to be able to recruit workers after 2019 and help the construction sector meet the government's demands.
The study found 7.3% of builders surveyed were from Romania, followed by Poland with 1.5% of workers, Lithuania with 1.3%, Ireland with 1.25%, Bulgaria on 0.9% and India with 0.6%.
The federation's spokesman Steve Turner, told the Guardian: "We needed evidence that demonstrates housebuilding should be treated as a special case; hopefully this quite clearly demonstrates that it is a special case and heavily reliant on EU labour.".
Also, the HBF's executive chairman, Stewart Baseley said that although the industry is heavily investing in training young people, the access to overseas workers is "absolutely essential".