UK pay growth slows but employment grows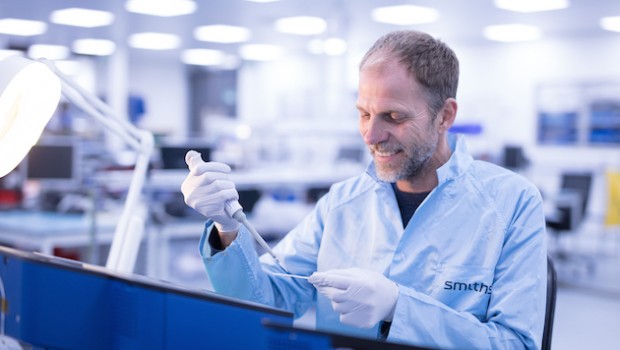 Growth in British wages slowed in March, official data showed on Tuesday, but employment expanded at the best quarterly rate for more than two years and the squeeze on real incomes eased as pay growth matched inflation.
Average pay rose 2.6% in March compared to a year before, the Office of National Statistics revealed, which was in line with economists' forecasts.
Excluding bonuses, average earning rose 2.9%, the fastest pace since August 2015, and meant both measures exceeded the consumer price index, which in March was up 2.5% year-on-year. Regular pay in the private sector, which has been a key measure cited by the Bank of England, rose by 3%.
The UK ILO unemployment rate remained at 4.2%, with 1.42m unemployed people seeking and available to work in the three months to March, down 46,000 from the fourth quarter of last year and 116,000 fewer than for a year earlier.
Employment increased by 197,000 to 32.34m in the three months to March, the biggest quarterly rise since the end of 2015 and with 133,000 of these being full-time positions. This lifted the employment rate 0.4 percentage points compared to the three months to December, and by 0.8 percentage points when compared with the same period a year ago.
In more timely data from the ONS, however, April's claimant count jumped unexpectedly to 31,200.
"Growth in total pay remains in line with inflation, meaning real earnings are flat on the year," said ONS statistician Matt Hughes. He added that the growth in employment was still being driven by UK nationals, with a slight drop over the past year in the number of foreign workers.
The consumer price index in March was up 2.5% year-on-year, ONS revealed last month, with core CPI of 2.3% if food and fuel is excluded.
Alongside the employment report, the ONS also revealed UK productivity relapsed in the first quarter of 2018 after a pick-up in the second half of 2017, with output per hour dropping 0.5% quarter-on-quarter after gains of 0.7% and 1.0% in preceding quarters.
IMPLICATIONS FOR BANK OF ENGLAND
Nikesh Sawjani, economist at Lloyds Bank, said: "The strong rise in employment in the three months to March clearly suggests that the UK economy proved more resilient in the first quarter than the preliminary estimate of GDP implied. Against a backdrop of rising domestic cost pressures driven by higher pay growth and weak productivity, this argues for a less-accommodative monetary policy stance from the Bank of England."
David Owen at Jefferies agreed, saying the strong increase in employment, solid earnings and 0.6% growth in total hours worked was "consistent" with the BoE view that the weak first-quarter print of 0.1% growth will be revised up to potentially 0.3%.
He noted that bonus payments were "particularly poor" and on a monthly basis there was no evidence of wages jumping higher, "but this still all can be seen as fitting the narrative of the BoE raising rates on Aug 2nd", which he said was especially likely if Q1 GDP was revised up at its second print on 25 May and final reading on 29 June.
After the weak GDP numbers for the first quarter, Ben Brettell at Hargreaves Lansdown said slowing earnings would only "add further weight to the argument that higher rates really aren't warranted just now".
He added that the claimant count rise "might indicate some softening in the labour market, though it's really too early to say".
But Capital Economics' Ruth Gregory said the figures provide "optimism that sustained rises in real pay are in prospect and will place more pressure on the MPC to hike interest rates soon", pointing to the "whopping" increase in employment an surveys suggesting solid growth should be sustained in the coming months.
While the headline three-month average measure of weekly earnings slowed from 2.8% to 2.6%, she said this largely reflected volatility in bonus payments as the headline rate excluding bonuses – "which the MPC pays most attention to" – edged up from 2.8% to 2.9%, above the MPC's forecast of 2.75% for 2018 as a whole.
Howard Archer, chief economic adviser to the EY Item Club, said the figures suggest that the economy may not be as weak as some of the recent data had suggested and so may fuel hopes that the economy can bounce back.
"The extended squeeze on consumers has eased with regular earnings growth finally back above inflation, although they are still under significant pressure. Specifically, regular real earnings growth was up 0.4% year-on-year (y/y) in the three months to March, which was the strongest rise since the three months to January 2017," he said.
On balance, Archer felt the combination of robust employment growth, falling unemployment and stronger underlying earnings growth, as well as the relapse in productivity, "looks supportive to a Bank of England interest rate hike in August. However, much is likely to depend on whether the UK economy sees clear signs of improvement over coming months."