UK inflation falls faster than expected, sending pound tumbling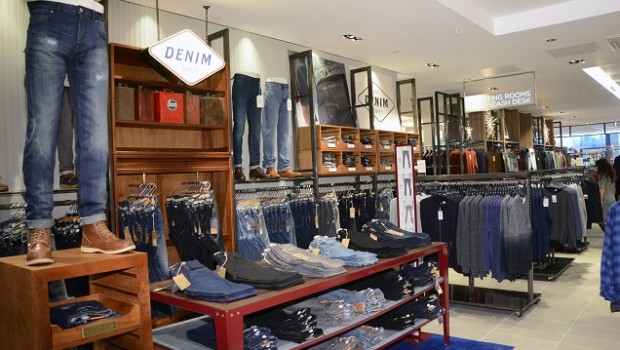 UK inflation has fallen more than expected to its lowest level in a year, casting doubt over whether the Bank of England will hike interest rates at all this year.
The consumer price index in March was up 2.5% compared to the same month last year, the Office for National Statistics revealed on Wednesday, down from 2.7% the month before, where it was expected to stay, and the third fall since hitting a peak of 3.1% last November.
Month on month, CPI was up just 0.1%, short of forecasts for a 0.3% rise and down from the 0.4% gain in February.
Core CPI, which excludes more volatile prices such as for fuel and food, eased down to 2.3% from 2.4%, with the market having expected a slight pick-up to 2.5%.
The slowdown in consumer price inflation was largely caused by clothing, tobacco and alcohol prices, ONS said, as all three increased more slowly in March than they did a year ago.
Lower inflation means there should be some easing in the long squeeze on household purses, which have been pincered by anaemic wage growth remaining doggedly below inflation. This comes on the back of ONS numbers the previous day showing pay growth accelerated to 2.8% in February.
CPIH, the ONS's preferred measure of inflation as it includes owner occupied housing costs, fell to 2.3% from 2.5%, where it had been forecast to remain. Factory gate prices were higher than expected at 2.4% but down from 2.6% the month before. Month-on-month the producer prices index was up 0.2%, as expected.
Sterling dropped sharply on the release of the ONS numbers, falling 0.7% versus the dollar to 1.4188 having almost reached 1.438 earlier in the week. The pound was also down 0.6% versus the euro to 1.1482.
IMPLICATIONS FOR BANK OF ENGLAND
This is the second consecutive month that CPI has come in below consensus forecasts and economists and traders said the rapidly easing inflation could see changes to the Bank of England's monetary policy plans.
Looking at past MPC decisions, Prof Costas Milas of the University of Liverpool, noted that in July 2007 the committee voted for a hike (to 5.75%) despite CPI inflation recording three successive falls from 3.1% in March 2007 to 2.8% in April, to 2.5% in May and to 2.4% in June 2007.
Ben Brettell, senior economist at Hargreaves Lansdown said: "Traders had been betting on an interest rate rise next month from the Bank of England, and while this still looks the most likely outcome, the absence of inflationary pressure lessens the onus on the Bank to act immediately.
"The interplay between wages and prices will be interesting over the coming months. Inflation looks to be falling back as predicted, but with wages picking up and unemployment still falling, it's possible this tightness in the labour market could eventually push inflation back up. Higher wages mean more money chasing the same amount of goods and services, which could lead to higher prices. At the same time firms might choose to pass on higher staff costs to the end consumer. It's this wage-price spiral which underlines the case for higher interest rates."
CPI's slide, said Capital Economics' Paul Hollingsworth, will make a May hike from the BoE's monetary policy committee "a close-run thing".
He added that the fact that inflation has fallen further means that real wages are likely to have strengthened more than expected, "relieving some of the pressure on consumers which may make it easier for the MPC to raise interest rates further", though as the CPI print comes on top of some weaker activity data recently, a May hike "is more likely than not", he thinks.
The level of the decline suggests the inflationary impact of sterling's previous depreciation has peaked, said Rhys Herbert, an economist at Lloyds Banking's commercial arm.
"However, emerging signs of domestic inflationary pressures warn against complacency. Yesterday's labour market report showed a rise in regular pay growth to 2.8% and a tight labour market suggests pay growth could accelerate further in the months ahead," Herbet said. "These domestic factors may still put a brake on how quickly inflation falls back to the BoE's target of 2%."
However, while the last BoE inflation report saw headline CPI remaining above target for the forecast horizon, noted analyst Ranko Berich at Monex Europe, the pace and breadth of falls in CPI "suggest this may not be the case".
Berich also noted that the Office for Budget Responsibility's inflation forecast actually sees headline CPI falling below the 2% target next year.