UK employer hiring outlook reaches lowest level since 2012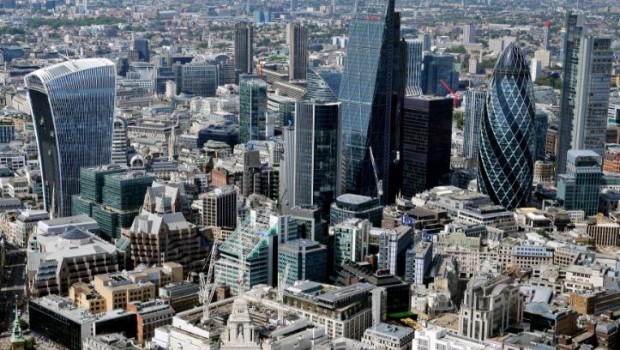 UK employers are reticent about hiring new workers as we head into 2018 and in some sectors are even 'stockpiling' employees on long-term contracts to avoid a potential skills exodus after Brexit.
Employers' confidence has sunk to its lowest level in past five years with a national outlook balance for 2018 of +4% for employers looking to increase staffing levels in the new year versus those looking for cutbacks.
These fears that are causing problems in most sectors have caused a boom in the transport sector of 10 points to 12% as employers apparently hoard workers to avoid the exodus caused by Brexit.
This is the first time the national outlook for the coming year has dipped below +5% since 2012, said Mark Cahill, Manpower's UK managing director: "This makes for a pretty bleak midwinter considering it comes at a time when Brexit talks are on a knife edge. It will no doubt prompt fears that our high-flying jobs market might be cooling off."
"We are seeing companies in the transport sector 'stockpiling' drivers by signing them up for permanent contracts ahead of May 2019. With so many EU workers employed in driving and logistics roles, employers are already mindful of the cliff edge scenario of exiting EU workers that may accompany Brexit," said Cahill.
He noted that the transport sector has a rapidly ageing workforce, with a significant proportion of drivers entering their sixties.
"Employers therefore need to counteract the driving skills crunch caused by the twin pressures of retiring drivers and the Brexit exodus. One method is upskilling existing employees rather than relying on external hires," he added.
Wales is looking at its best start to the year since 2013 with a +7% balance for the 2018 outlook, while Scotland stood just above the national outlook on a +5%. On the other hand Northern Ireland has fallen three points and it is in line with the national average of +4%.
London is the region suffering the most. Cahill said that after Brexit the prediction was that the capital would suffer "capital fright" and major financial institutions would move their headquarters to other European cities.
"While we haven't seen a mass exit so far, we are starting to see tangible signs of London's preeminence fading with the capital reporting its weakest outlook in four years. London's poor performance this quarter reflects a lack of confidence in the capital's future prospects as the reality of the divorce from Europe looms closer."
Simon Edwards, operations director for Manpower said that although the situation is the worst since 2013, there is still some light on the horizon with large tech firms confirming their confidence in a post-Brexit Britain and announcing to grow their workforces in London.
"Spotify is upsizing from its current premises as it looks to expand its team over the next two years. Facebook is also opening new offices in London which may lead to the creation of 800 new jobs, most of which will be in engineering."
For the first quarter of 2018, the seasonally adjusted net employment outlook in London is 0%, four points beneath the national average.
Even though it's the region that suffers the most, London still is the best-paid area in the UK with average weekly earnings of £740. £148 higher than the national average.
Although the rate of employment 74.3% remains slightly below the national average, it has risen slightly when compared with last year (0.8 percentage points).