Brexit department denies David Davis is being sidelined from talks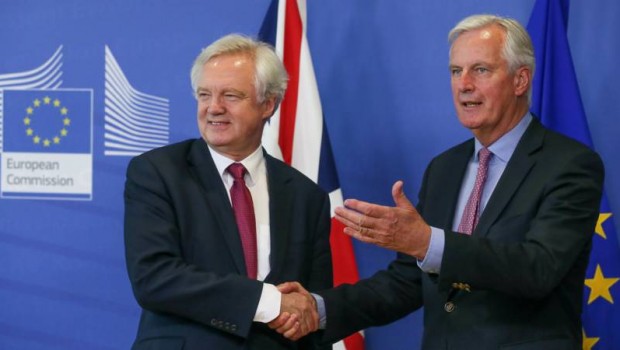 The Brexit department is accusing Brussels of trying to undermine David Davis and the government's negotiating position by claiming he has been sidelined from Brexit talks.
According to the Department of Exiting the European Union, it was Brussels that had been spreading rumours that Davis had been sidelined following face-to-face meetings between Olly Robbins and Michel Barnier, the chief negotiator for the EU.
Olly Robbins, a senior Whitehall official who had previously been assigned to DExEU, was transferred to the post of deputy lead negotiator earlier in the year.
It had been understood that while Robbins was very close to the day-to-day issues and met with Barnier's deputy, Sabine Weyand, it was Davis that met Barnier at key moments with Robbins only acting with the Brexit Secretary's approval.
A DExEU spokesperson said: "This characterisation of the negotiations is wholly and wilfully inaccurate. The Brexit secretary meets with his counterpart, Michel Barnier, at regular intervals to oversee the negotiations.
"In November they agreed their officials would maintain a constant dialogue, so it should be of no surprise that senior British civil servants press the UK's case as set by the prime minister and the Brexit secretary."
David Davis had been criticized before for his handling of the negotiations, with former chief of the Leave campaign, Dominic Cummings describing him as "thick as mince" and "as lazy as a toad".
A spokesperson for the European Commission also complained in October saying: "Our teams are available 24/7 and I would say that the timing of talks depends on the availability of the UK partners."