Bank of England 'should freeze house prices for five years'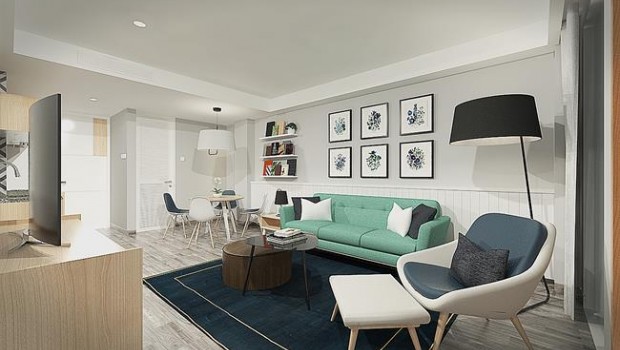 The Bank of England has been urged to freeze house prices for five years in a move to prevent another financial crisis and allow people to access affordable homes.
The Institute for Public Policy Research came up with the proposal to introduce mortgage restrictions to prevent house prices from rising and end the reliance on property investment to drive economy.
The proposal would include a new inflation target that would cause house prices to fall by 10% as other prices and wages continue to rise, thus making homes more affordable.
Policymakers should force banks to demand higher initial deposits and stricter ceilings on loan to income ratios, the report suggested.
The IPPR's aim is also to rebalance the UK economy and lean towards science and manufacturing instead of finance, something that Prime Minister Theresa May promised to do back in 2016.
It proposes the introduction of wider measures to improve transparency and reduce the volume of illicit capital flowing into the UK's financial system.
Grace Blakeley, author of the paper said: "Since the 1980s, the UK's business model has rested on attracting capital from the rest of the world, which it has channelled into debt for UK consumers. The 2008 crisis proved that this is unsustainable. We need to move towards a more sustainable growth model, one built on production and investment rather than debt and speculation.
"To do this we must break the cycle of ever-rising house prices driving property speculation, crowding out investment in the real economy."