Weekly review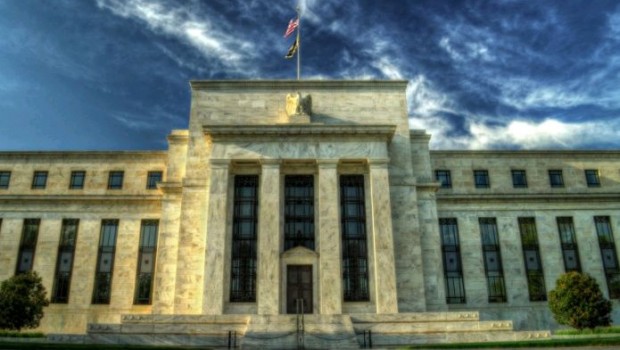 The FTSE 100 rose 81.88 points to 7,424.96.
Equity view
Mulesoft, the provider of cloud-based business software, enjoyed a strong Wall Street debut on Friday, with its stock kicking more than 45% higher in opening hours.
Shares in gold miner Hochschild Mining stumbled lower after chairman Eduardo Hochschild sold almost £42m worth of stock on Friday.
UK onshore oil and gas explorer and producer IGas Energy announced the final terms of a proposed capital restructuring that it believed would will result in a new capital structure which would be sustainable in the current oil price environment.
Stockbroker Panmure Gordon has agreed to be bought by Atlas Merchant Capital - the private equity firm of former Barclays boss Bob Diamond - and Qatari investment vehicle QInvest for around £15. 5m in cash.
Shares in Circassia shot higher after AstraZeneca decided to enter its shareholder register as part of a deal for the rights to two of its products.
Tullow Oil has announced plans to carry out a £607m ($750m) rights issue at a 45% discount to its last closing price as feels it is the "right time to get our balance sheet in order".
Chemring said on Friday that it has kicked off the year on a positive note, with trading in the first four months in line with its expectations.
Property group Berkeley said full year pre-tax profits were expected to be at the top end of analysts' expectations but added that Brexit uncertainties had hit underlying reservations.
Amec Foster Wheeler announced on Friday it had been awarded a contract with the US Air Force Civil Engineer Center to sustain and improve Air Force and other US Department of Defense installations worldwide.
Shares in Anglo American surged on Thursday after Volcan Investments, the family trust of the founder of India's largest mining company, said it plans to buy up to £2bn worth of shares in the miner.
Infrastructure group Balfour Beatty returned to the black on Thursday, posting statutory full year pre-tax profits of £8m from a loss of £199m.
Standard & Poor's took Reckitt Benckiser down a notch due to the higher debt that would result from its acquisition of US rival Mead Johnson.
Shares in Premier Oil surged on Wednesday after the company said it has secured the final lock-up for its refinancing bid.
The bonus award for Rolls Royce chief Warren East for 2016 was ill advised, according to a well-known business lobby group.
Goldman Sachs has upgraded Glencore to 'buy' due to its favourable commodity exposure, although it expects the sector to remain choppy due to more negative investor sentiment.
Playtech founder Teddy Sagi is to sell £113m of shares in the gambling software company to London-based hedge fund Boussard & Gavaudan.
Hikma Pharmaceuticals nudged its dividend higher as profits were held back last year due to a combination of lower profits from the generics business, greater investment in growth and currency effects.
Polymetal International announced its preliminary results for the year to 31 December on Wednesday, with revenue increasing 10% over 2015, to $1. 58bn.
Economics news
George Osborne has been named as the new editor of the London Evening Standard newspaper, but the Conservative MP has stated his intention to continue his role in the House of Commons rather than open the party to a byelection in his Tatton seat.
Prime Minister Theresa May has rejected First Minister of Scotland Nicola Sturgeon's calls for a second independence referendum, but did not rule out one after Britain leaves the European Union.
The Bank of England has voted 8-1 to stand pat on monetary policy, as widely expected by economists.
Bitter infighting broke out between Conservative MPs and the party's central office after it was revealed that one parliamentarian had been questioned by police under caution over his 2015 election expenses.
First time property buyers in the UK often have to save for as long as 10 years in order to place a deposit on a house, with more than two thirds saying it took more than two years, new research has found.
Wily punters are already betting very strong odds that Prime Minister Theresa May will call a general election this year rather than in 2020 as planned, and just as the country faces a potential Brexit-induced fragmentation led by Scotland and Northern Ireland.
Unemployment levels in the UK fell to the lowest rate since the summer of 1975, but wage growth continued to slow and reinforce the sharp squeeze on consumers coming from rising inflation.
Support for Scottish independence is at its highest level ever recorded according to a survey, but it also revealed that the majority of Scots hold eurosceptic views.
International events
The US central bank tightened policy but left its so-called 'dot-plot' graph largely unchanged, triggering a sharp rally in government bond markets.
Home price gains in China accelerated and broadened last month, leading to tighter requirements from Beijing on down-payments.
Former prime minister Tony Blair has vowed to combat the rise of populism through his new centrist think-tank, the Institute for Global Change.
Electric-vehicle maker Tesla Inc. has scooped up $1. 2bn in a capital raising of common shares and convertible debt, as it nears the launch of its Model 3 sedan.
US Secretary of State Rex Tillerson has not ruled out the possibility of using military action in a long-running dispute with North Korea.US Secretary of State Rex Tillerson has not ruled out the possibility of using military action in a long-running dispute with North Korea.
The European Central Bank might increase interest rates before it winds up its programme of quantitative easing, a top official said on Thursday evening.
In remarks to Bloomberg TV, saudi energy minister Khalid Al-Falih indicated his country might be open to extending a deal among many of the world's top producers to restrain their combined output past June.
US president Donald's Trump inaugural budget revealed a sharp shift towards in the country's priorities towards defence and domestic security.
American manufacturing activity in the mid-Atlantic region cooled a tad in February, but continued to point to gathering momentum, according to the results of a very closely-watched survey.
Prime Minister Mark Rutte's liberal party has comfortably repelled the challenge of Geert Wilders' far right Freedom Party to come out on top in the Dutch general election, in a key measure of support for establishment parties in Europe.