Sunday share tips: Shaftesbury, BT Group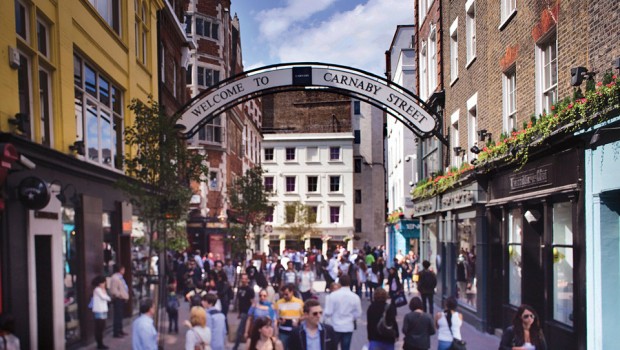 Shaftesbury's unique portfolio of assets, combined with chief Brian Bickell's savvy management means the stock will continue to please investors, the Mail on Sunday's Midas column said.
The London-focused property developer's assets are mainly centred on the West End, split roughly in half between shops, bars and restaurants on the one hand and offices and residential property on the other.
Bickell, the first employee hired by the firm back in 1986, has shown a special flair for keeping the portfolio both vibrant and interesting, Midas pointed out.
Furthermore, the group has added three major properties to its portfolio, which will boost rental income and the company's dividend payouts further over time.
As well, the launch of Crossrail should see footfall in the West End rise considerably.
The possibility also exists of a take-over bid being tabled, with Hong Kong billionaire Samuel Tak Lee having already built up a stake of over 18%.
"Unusually", DTZ, the independent specialist valuer DTZ says Shaftesbury's portfolio is "very rare"; hence, potential buyers may believe that all or part of it is worth more than the formal valuation, currently £3.4bn.
Shaftesbury's market capitalisation is only £2.7bn.
"The shares have risen in value, not least since Tak Lee's stake rose to beyond 18 per cent. But at 964.5p, the stock still offers potential to investors, whether or not a bid emerges," Midas said.

The multiple risks facing BT Group may be too much for even an experienced set of hands, like its incoming chairman Jan du Plessis to navigate, so the stock is best avoided, the Sunday Times´s John Collingridge argues.
In his 'Inside the City' column, Collingridge focuses on the yawning deficit in the telecom operator's pension plan.
Its retirement scheme - which is underwritten by the government - is due to be valued in June and a three-year funding plan to be put in place.
Analysts expect the shortfall to have grown further, from £7bn in 2014 to £9.5bn in October 2016 and as much as £11.0bn now. The last time around, BT agreed to stump up £2.0bn.
In parallel, the firm is trying to cut the debt it racked up after its £12.5bn purchase of mobile rival EE, is rolling out a "vast" investment programme to provide superfast broadband and 4G coverage and has pledged to grow its dividend by at least 10% year-on-year.
"Even with du Plessis's steady hand on the tiller, this constellation of problems leaves me cold. Avoid," Collingridge said.