Sunday share tips: Pets at Home, Randgold Resources, Highland Gold, Polymetal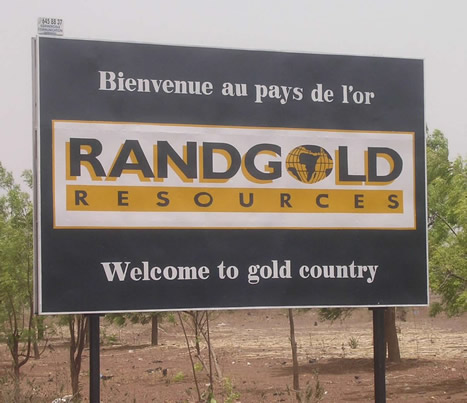 In the Sunday Times' Inside the City column today, John Collingridge looks at one-stop-everything-for-your-pet shop Pets at Home, which currently boasts 450 locations and sits comfortably as Britain's biggest pet retailer.
The concept is one borrowed from that of the supermarket superstore - combining everything under one roof, from pet food and supplies, to luxury accessories, to high-margin services such as veterinary clinics and grooming specialists.
It was floated by private equity giant KKR in early 2014 at 245p per share, and had since gone expansion mad - it's aiming for 500 stores across the UK.
However, as Collingridge notes, the market is not quite as keen at Pets at Home management seems, with the shares remaining in the doldrums.
The stock did see a small but unsustained bump last month after the company reported forecast-beating numbers, but they ended last week at 189p, valuing the firm at £973m.
Collingridge notes that Pets at Home was a latecomer to online selling, ceding much ground to the likes of Amazon, with chief executive Ian Kellett responding by "investing in product pricing" (read: sacrificing profits to keep prices lower).
KKR is also stuck in the stock with 19.9% of the company still on its books, and short sellers circling - recent figures from Markit suggested at least 13% of the company's share value was on loan.
Collingridge questions how sustainable the cut-price tactic can be, and also points to reports from the Royal College of Veterinary Surgeons warning over a looming shortage of vets as a result of Brexit.
That would see one of the company's bigger costs rise even further, Collingridge says.
He also noted the company's peers at the time of floating in 2014 - it was joined as stock exchange newcomers by AO World, Poundland and Royal Mail.
"We all know what happened to the rest: Poundland was bought last year by South Africa's Steinhoff International for a knockdown price, Royal Mail has just been demoted from the FTSE 100 and AO World's value has plummeted from £1.6bn to £530m," Collingridge says.
"I wouldn't bet on Pets at Home bucking this trend. Sell."
Over in the Mail on Sunday, Joanne Hart was taking the name of the Midas column literally this week, looking at a trio of gold producers at a time when the price is going through the roof.
Amid the serious geopolitical tension on the Korean peninsula in the last fortnight, investors have clambered for safe haven assets such as the yellow metal, which closed at $1,346.25 per troy ounce on Friday.
One of the most prominent gold producers on the stock market, according to Hart, is Randgold Resources, whose shares have risen almost 20% since July alone to more than 8,100p.
Hart did give her publication a pat on the back, noting that Midas recommended the stock in 2008 when the price was a sizably smaller 2,390p.
Randgold is the biggest gold producer on the market, with the price likely to rise further, giving Hart reason to suggest the stock was right for investors in search of something "solid" - even at its eye-watering price.
But for those looking for something a bit spicier, Hart turned her attention to Russia - the third largest gold producer in the world, with an industry well-supported by the government - and specifically, Highland Gold and Polymetal.
Highland remains one of the lowest-cost gold producers, turning out more than 260,000 ounces of it last year for turnover of $306m, a net profit of $47m and a dividend of 10p.
It has been hard hit by a strengthening rouble this year, however, as its costs are paid in the Russian currency while its sales are in dollars.
Still, the board remained confident in meeting full-year guidance, with analysts picking a slight fall in profits but another 10p dividend, giving a yield of more than 6% at the current share price of 157p.
Polymetal - significantly larger than Highland - was another growth-focussed producer, with the board expecting a 15% uplift in turnover this year to $1.8bn, as pre-tax profit improves to $588.5m despite suffering similar pain with the rouble.
It is expected to churn out 1.4 million ounces of gold in the current year, as as a producer focussed on growth it has put significant cash into a new mine in Kazakhstan.
That project was expected to begin selling commercially next year, although Polymetal's share price - currently around the 891.5p mark - had been affected by concerns it could be delayed.
The board paid out a 27 cent regular dividend and a 15 cent special one last year, with analysts picking a 34 cent regular dividend this year, as well as the chance of another special payout if gold remains above $1,300 per ounce.
Hart also noted the fact that many saw the company as well-managed, being chaired by former AngloGold Ashanti head and South African mining veteran Bobby Godsell.
"Gold exploration stocks are notoriously risky but Randgold, Highland and Polymetal are all significant producers, delivering sales, profits and dividends," Hart commented.
"Conservative investors should stick to Randgold, income seekers could take a punt on Highland and those with long-term horizons should take a look at Polymetal."