Sunday share tips: National Express, Hollywood Bowl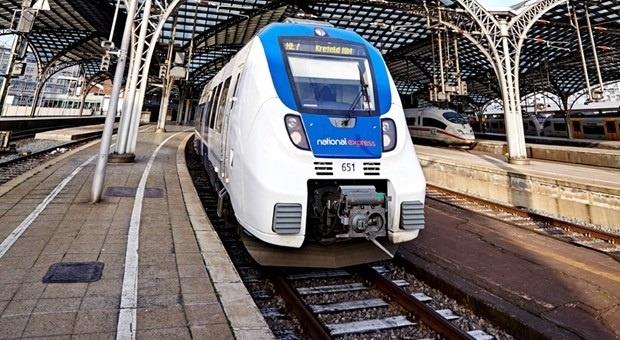 In the Sunday Times' 'Inside the City' column this week, John Collingridge was looking at a passenger transport operator - noting that they had, for the most part, been a bad deal on the sharemarket in recent years.
Go-Ahead, for example, had been led 29% lower by its failure to run the Govia Thameslink rail mega-franchise smoothly this year, while Stagecoach was being similarly battered by its overambitious bid to run the East Coast Main Line in cahoots with the Virgin Group.
"Not all beasts are created equal," Collingridge noted, turning his focus to National Express, whose share price has trended north over the last three years, even though it had a tendency to see-saw.
Shares in the firm ended last week at 346.8p, putting the bus, rail and coach company's value at £1.9bn.
It had already learned the hard lessons of operating in Britain's highly-regulated rail industry, with Collingridge pointing out its 2009 abandonment of the East Coast Main Line franchise, which runs high speed trains between London Kings Cross and Edinburgh Waverley.
Its current chief executive Dean Finch, described by Collingridge as "hard-nosed", has seen the gradual winding down of UK rail operations ever since, culminating in the sale of its last train operations in the country this year, when it sold Essex commuter route C2C to Italian firm Trenitalia.
Rather, Finch has focussed his company's efforts overseas, where it has grown to become the second-biggest school bus operator in North America and a 30% market share in Spanish bus operations.
It was also dabbling in rail again, but this time in Germany, where franchises are smaller and regionally-focussed, and carry less risk.
National Express hadn't entirely ignored the UK, however, pouring its local resources into its coach operations instead, holding 60% of the market.
Long-distance services had been hit by a drop in traveller confidence thanks to recent terror attacks, although Finch was now slashing costs in a bid to balance the hit to earnings.
Bus operations was also a weak spot, Collingridge noted, with revenue and profits under pressure as passenger numbers fell and the iron fist of regulation loomed threateningly overhead.
"But its international reach makes National Express a safer bet than its UK-focused peers," Collingridge said, adding that its dividend was growing- up 10% in the first half of the year, underpinned by strong cash generation.
"Also, Finch is hungry for more deals, after acquiring 11 companies last year.
"This is one bus company I'd climb aboard. Buy."
Over in the Mail on Sunday's 'Midas', Joanne Hart was all about leisure - specifically, tenpin bowling, noting that many companies in the space had a "chequered past", expanding too quickly, borrowing too much and ending up in the deep.
Hollywood Bowl was a listed company hoping to avoid those mistakes, however.
The firm - the UK's biggest tenpin chain - listed in September last year at 160p, with shares now hanging around 188.5p, and expected to rise as the business expanded - with generous dividends anticipated too.
There were now 58 Hollywood Bowl centres across the country, with the company focussing on "bright, modern" locations in areas where customers were already spending time, such as shopping centres and cinemas.
Hart said chief executive Stephen Burns and finance director Laurence Keen were eager to differentiate the chain both in terms of atmosphere and product offer.
As part of that, it spent its first year as a listed company refurbishing its lanes, with 40 sites not sporting a new-look, thus attracting new customers with apparently deeper pockets.
It had also upgraded the food offer, with the firm intentionally keeping its bowling and food prices low to encourage customers to enjoy a game of tenpin, a burger and a drink at a price competitive with cinema tickets.
VIP lanes were another innovation from Hollywood Bowl, featuring a large sign above the lane, different balls, coloured pins and phone charging ports, encouraging customers to spend £1 more than usual and reportedly bringing in return visits.
The average customer currently visits a Hollywood Bowl centre 1.3 times per year, the company has reported, with the board looking to both increase visits from existing customers and attract new clientele.
It was still keeping one eye on the mistakes made by peers in the past, however, being careful not to expand too fast or spend too much.
Hart said the company drove a "hard bargain" on rent, with a slow-and-steady approach to expansion, adding that shopping centre landlords were keen on having Hollywood Bowl as tenants as it increased lucrative footfall.
The group opened four new sites in the last year, with around 10 more said to be in the pipeline and the board expecting to open around two per year.
Hollywood Bowl's financial year runs to 30 September, with the board reporting positive progress at year-end in a trading update in October ahead of its numbers on 11 December - its first annual figures as a listed company.
Brokers were expecting pre-tax profits of £20.7m, with a dividend of 5.4p and hints of a special dividend on the cards.
"There are 319 bowling centres in the UK but many of them are old-fashioned, gloomy and located in sub-optimal areas," Hart said, adding that Hollywood Bowl was not only the largest player in the industry, but it it also features some of the best sites.
"The business is well managed, profitable and growing at a steady clip. Dividend payouts are attractive too. Buy."