Sunday share tips: Morgan Sindall, CentralNic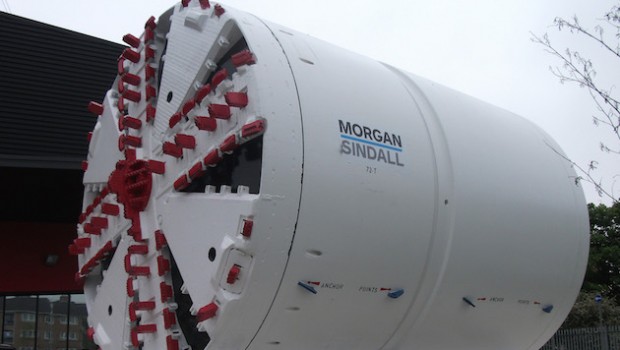 The construction sector can be a tough bet, writes John Collingridge in the Sunday Times' Inside The City column, noting the number of recent collapses including Connaught and Rok, as well as the the tough few years for Balfour Beatty and the recent profit warning from Carillion.
But all is not necessarily ill in the sector, with Morgan Sindall having successfully trudged the long road from profit warnings just a few years ago, to now frequently topping the list of contractors winning the most work.
Collingridge pointed to the fact that in the year to June, Morgan Sindall won 342 deals, according to the data compiled by Construction News.
The company has not been going for the so-called "blockbuster" deals, but rather gunning for the £10m-£20m mid range contracts for things like a office block fit-out, or a university extension.
Its focus on the smaller stuff added up too, with £2.6bn in new contracts recently reported, without the looming threat that the occasional bad deal won't bring the company down around it.
Collingridge did note that Morgan Sindall's regeneration arm did go for larger projects, including a £650m deal to construct a mixed-use development in Salford, but those paid out over many years, allowing for a long and steady income stream.
Its other work in social housing, in collaboration with local authorities, was another relatively safe and growing area of work.
Collingridge also pointed out that the company's share price had grown 119% in the last year, to £12.84, putting the company's value at £579m.
The stock was pushed an extra 4% last week after an unscheduled update claimed trading was "substantially ahead" of expectations.
Morgan Sindall was also holding another rare asset in the construction industry - cash - which at last count was at £132m, which the company calculates on an average daily basis, alongside a small surplus in its pension pot.
"The cash never lies", Collingridge quipped, adding that you could do worse than follow that advice, recommending a buy.
The Mail on Sunday's Midas column was focusing on the fickle business of internet domain names, describing domain name firm CentralNic as a "big player" in a "vital part" of the internet.
CentralNic controls and sells a number of top-level domains - the letters at the end of a web address, such as .uk or .com.
The company developed in the mid-1990s, marketing a number of underused country TLDs for different purposes, such as the Laos .la domain for firms in Los Angeles, and the Federated States of Micronesia's .fm for radio stations.
In 2012, however, the world of domain names was turned upside down, with the Internet Corporation for Assigned Names and Numbers - the body which controls domain names - opening up top-level domains to anyone who could stump up $185,000 and pass their supposedly rigorous checks.
CentralNic has been one of the biggest applicants for these new domains, and now controls three of the top 20, including .online, .website and .xyz.
When it listed on AIM in 2013 at 57p per share, it was purely a distributor, selling access to the domains it controlled to retailers such as Godaddy and 1&1.
Midas noted that recently, it had moved into retail as well, acquiring Australian registrar Instra for £18m in late 2015.
Instra, which targets emerging markets, was an ideal purchase according to Midas, with firms in emerging markets starting to move online and open websites - a task that also requires the purchase of a domain name from a registrar.
The acquisition is reaping returns, too, with the company's turnover up 113% to £22m in 2016 and underlying profits ahead 68% at £5.5m.
Midas did point out that CentralNic's debut on AIM was not an easy one, with the shares doubling in the first few months before crashing to 25p as buyers "came and went".