Sunday share tips: Just Eat, Angling Direct, Workspace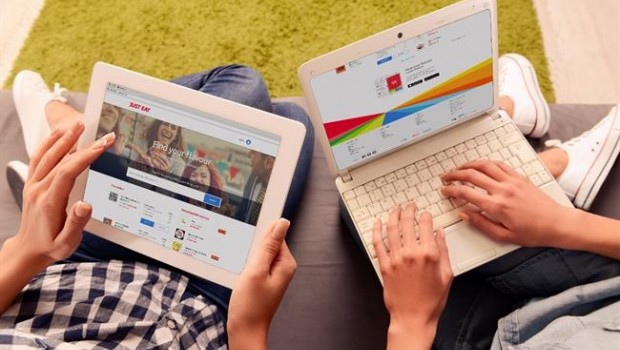 "Sell" Just Eat shares, was the recommendation in the Sunday Times' Inside the City column, a stance it has taken at 420p and 580p. At just under 820p for a market capitalisation of £5.56bn, the stock is changing hands at a forward p/e ratio of 52, while its physical assets are valued at around £12m. Just Eat has signed up almost 80,000 restaurants around the globe, both small businesses and large chains, where their wares are offered via an online marketplace where hungry households can search for the best curry, pizza or sushi takeaway in their vicinity.
UK restaurant clients pay a 13% commission on each order, with Just Eat's service not including delivery, which the restaurants have to still complete themselves. Investors in internet marketplaces seem to accept they must pay a premium share price, as this business model delivers strong margins and strong demand-side economies of scale as each extra customer makes the marketplace a more essential place for restaurants to be. But with the rise of rivals such as Deliveroo and Uber Eats, Just Eat's commission rates cannot last.


Angling Direct was tipped as a "long-term buy" by Midas in the Mail on Sunday after the retailer floated on AIM in July. Catering to the fifth most popular pastime in Britain, Angling Direct is the second fishing retailer on London's junior market, along with Fishing Republic. Angling Direct, which began life in Norfolk in the 1980s and has had an online presence since the turn of the millennium, opened its 16th and 17th shops in October and acquired its 19th and 20th in November, but makes more than 50% of its revenues on from its website.
Having grown first-half revenues 39% to £14.1m, analysts forecast annual revenues up 30% year-on-year to at least £27m in the 12 months to 31 January, with profits of £1m, which would be an increase of 42%. For the following year, profits are forecast to surge to £1.6m. Management are targeting a near doubling of sales to £50m "within the next few years" and in time are aiming to reach £100m through continued store openings, acquisitions and online marketing. International sales are part of the plan for 2018 too, building on existing online customers in Europe by adding multilingual websites over the coming months.

Workspace was one to "buy" for the Sunday Telegraph's Questor, offering investors access to flexible working revolution, with a focus on London. A rival of fellow FTSE 250 group IWG - the former Regus - and Wall Street-listed WeWork, Workspace shares have been on the up in 2017. All providers in this this space have been in "hot demand by investors, as well as tenants", Questor says, citing giant investment group Blackstone buying up of The Office Group for £500m and Japan's SoftBank investing £3.3bn into WeWork.
Although Workspace is massively exposed to the London market as landlord to 4,000 businesses but does seem to need a hedge against any slowdown, with analysts still increasing their share price targets of late. The column suggests that if the UK economy does weaken, flexible Workspace offices might prove attractive for cautiously optimistic companies. The shares are a bet on London's entrepreneurial streak and continued global pull.