Sunday share tips: Johnson Matthey, Aviva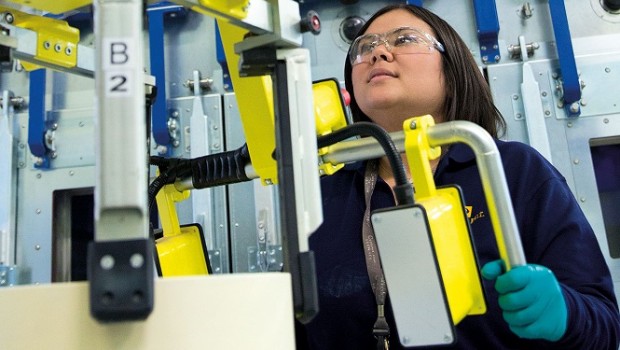 In the Sunday Times' 'Inside the City' column, John Collingridge focuses this week on chemicals behemoth Johnson Matthey, noting that buying shares in the firm was once a "binary bet" on the future of the internal combustion engine.
The company currently earns the bulk of its cash manufacturing catalysts, which work to remove impurities from the exhausts of motor vehicles.
Its emissions control unit contributed almost two-thirds of sales and profits in the most recent financial year.
The Volkswagen emissions cheating scandal had forced the company to change focus, however, with many government working to ban diesel engines.
Westminster went further than most, however, vowing to ban all new petrol and diesel-powered cars by 2040.
The emissions affair and ensuing regulatory panic has given Johnson Matthey reason to diversify away from combustion engine-related business, with the firm targeting electric vehicles since launching a lithium-ion division in 2012.
At the centre of its new focus is a new higher-energy density cathode material, which the company says would allow carmakers to extend the range of their electric vehicles through higher-capacity batteries.
Its shares were sent soaring in September, after the board made the decision to plough £200m into a factory to manufacture 10,000 tons of the cathode material per year, by 2021.
It's not all sunshine and rainbows, Collingridge warned, noting that it remained to be seen how quickly the great motoring public take up electric vehicles.
To its credit, Johnson Matthey has been working to a conservative estimate that electric vehicles will have a 9% market share in Europe by 2025, compared to other predictions of up to 25% penetration by then.
It was still locked in an arms race with its competitors in the cathode technology space, however - primarily BASF and Umicore.
Johnson Matthey's shares were sent 4.3% lower on Friday after Belgian rival Umicore announced it had raised €892m via a share placing, to fund expansion of its battery division.
Investors were clearly concerned, Collingridge claimed, that Johnson Matthey was falling behind other players in the space.
However, even if the company only manages to hold 10% of the cathode battery market, analysts at Berenberg believe it could have itself a fairly profitable £600m subdivision.
And even with competitors flaunting their own cathode advances, Collingridge rightly pointed out that electric vehicles won't be a complete replacement for the combustion engine anytime soon, with auto manufacturers yet to make decent profits on their models.
Until they work out how to make a profit, the focus will be on hybrid vehicles - which run on both electricity and fossil fuels.
"Johnson Matthey's catalytic expertise and growing battery plans give it a foot in both camps. Buy."
Over in the Mail on Sunday, Joanne Hart spent her 'Midas' column looking at investments she believes could help shield readers from the kind of rollercoaster rides seen on the stock market last week.
She noted that the volatility could be put down to solid economic growth in many parts of the word, leading to fears that interest rates could soon rise.
That spells bad news for equities, as higher interest rates make it more expensive for boards to make borrowing decisions, and leading investors to stray towards the improving yields of bonds.
Hart's top pick of her 'shield' investments is insurance giant Aviva, which has experienced a successful turnaround since Kiwi group chief executive Mark Wilson took the ropes in 2013.
In November, Wilson signalled that dividends would now be higher than analysts were expecting, thanks to faster growth and a £3bn surplus cash pile.
The company's results are due next month, with a dividend of 26p anticipated, rising to 30p for 2018 and 34p for the 2019 financial year.
That makes for a stock yield of more than 5%, with the distributions rising at one of the fastest rates among Aviva's FTSE 100 peers.
It was still expanding as well, with its policies on offer through several high-street banks, and its savings and pension operations continuing to grow through acquisitions.
"Aviva shares have fallen from 534p in January to 486.5p today, at which point they are a long-term buy," Hart said.
"The dividend alone makes this stock appealing while the long-term growth prospects should provide further momentum."