Sunday share tips: IQE, 'Dogs of the Footsie'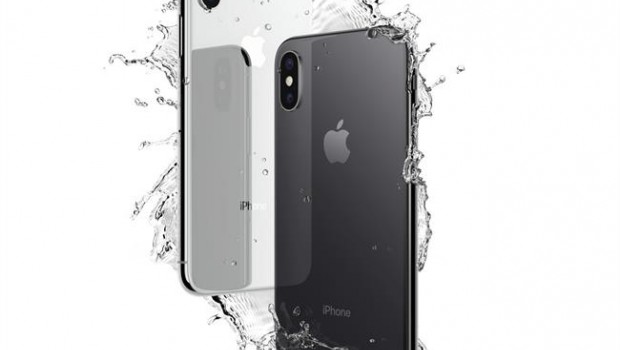 'No techs please, we're skittish,' screamed the headline on John Collingridge's Inside the City column for the Sunday Times, with the author claiming that British tech darlings had become an "endangered species".
He noted that many of them get gobbled up but massive offshore multinationals once they achieve any prominent size, such as with ARM Holdings and its mega deal with SoftBank.
Cardiff-based semiconductor firm IQE was looking to be the next big technology play, Collingridge claimed, with the firm having meandered along from its 1988 founding through its share float in 2000, until its shares went through the roof last year amid rumours its chips were making their way into the next generation of iPhones.
Despite Apple suppliers being roundly discouraged from confirming whether they are a part of the supply chain, IQE's silence amid the storm of rumours all but confirmed it for the market.
Its shares almost quintuples between January and November, with the company's valuation reaching almost £1.4bn - all for a firm that reported rather modest adjusted profits of £22.1m on revenue of £132.7m in 2016.
That gargantuan rise did not go unnoticed by short sellers, with the vultures circling in the most recent six months amid market concerns that sales figures for Apple's expensive iPhone X would disappoint.
At the end of last week, 21% of IQE's shares were out on loan according to data from Markit - with the measure used as a proxy for short interest.
The company is not a stranger to attracting perhaps the unwanted kind of attention, Collingridge noted, with chief executive Drew Nelson borrowing £1.9m cash through a share pledging facility in 2014.
He bought back the shares for a huge gain in September last year.
But on Friday, a quiet short-selling firm run by former research analyst Matt Earl - ShadowFall Capital and Research - attempted to go in for the kill, publishing a note claiming that IQE was reliant on two joint ventures for the bulk of its profits - one venture in Cardiff and another one in Singapore.
ShadowFall said 42% of the company's 2015 profits and 30% in 2016 came from the operations, before writing that its relationship with the ventures was a "somewhat circular state of affairs", with the only customer appearing to be IQE itself.
The short seller pointed out that losses had been backing up at the ventrues, which could make for a convenient situation "where IQE books the profits and the joint ventures retain the losses".
Without the cash from the two operations, IQE would have reported negative cash flow on its sheets in 2016.
The attack had the desired effect, adding to a recent sell-off in IQE shares, which fell 3.3% to 104.4p on Friday - a valuation of £788m.
"Earl has pedigree," Collingridge wrote, noting that he called out social housing company Connaught before its collapse, and was persistent in his criticism of Mitie before its profit warnings in 2016 and 2017.
"His warning on IQE is worth heeding. It is one tech darling I'd give a wide berth. Avoid."
Over in the Mail on Sunday, Joanne Hart went back to the paper's old favourite for her Midas column - its so-called 'Dogs of the Footsie'.
The paper's Dogs of the Footsie portfolio tracks the ten highest-yielding stocks in the FTSE 100 index, looking at prospective yields and reassessing its portfolio every few months.
In light of the recent Carillion collapse, Hart was keen to look at the supposedly increasing trend for government to meddle with the private sector, saying there had been a "distinct change in sentiment and performance" in the portfolio since the last look-in back in July.
Back then, Hart said the 'dogs' were comfortably outperforming the FTSE 100, having doubled in value between 2010 and 2017.
The portfolio in July consisted of oil majors BP and Royal Dutch Shell, house builders Barratt Developments and Taylor Wimpey, utilities Centrica and SSE, insurer Direct Line, moneylender Provident Financial, as well as Lloyds Banking Group and Royal Mail.
Since then, oil prices have risen around 50% with the oil majors following along - BP is now around 10% higher with Shell up almost 14%.
Both companies were dropping out of the 'dogs', Hart said, as dividend yields had fallen as the share prices rose.
The other two leavers - Provident Financial and Royal Mail - were being booted due to the fact neither were in the FTSE 100 any longer.
Provident's shares have sunk to 715p from 2086p in July, while Royal Mail enjoyed a rise to 508p from 397p after the company settled a long-running union dispute.
Joining the dogs in those four stocks' places were insurer Admiral Group, BT, cigarette roller Imperial Brands and Marks & Spencer - all due to recent falls in share prices, resulting in improved yields.
Hart said the poor performance of the four was due to individual, 'self-inflicted' problems, although they were also compounded by regulatory uncertainty, slowing economic growth and structural social shifts.
Looking at Admiral, its shares had fallen to 1854p from 2022p, with much of the decline following disappointing interim numbers last summer.
Those were in part affected by a government-imposed change in the way personal injury payments are calculated following motor accidents - a formula which Hart said was roundly criticised for being "unnecessarily harsh".
Following the outcry, a consultation was launched and now new legislation is due - although it was unclear when or what that would entail.
BT was down to 250p from 310p since the summer, and itself released disappointing numbers on Friday, with revenue off 3% to £5.97bn in the December quarter - below market expectations.
The company was facing its own pension deficit, concerns about the cost of Premier League broadcasting rights, and most prominently fierce criticism of its Openreach division, which operates the primary broadband network in the UK.
Ofcom was circling the division, with increased regulation almost an inevitability.
At Imperial Brands, shares were down to 2858p from 3429p since July, as tobacco consumption continues to fall in high-value developed markets and as governments continued to legislate to make it harder to purchase and consume cigarettes.
M&S, meanwhile, was still in its multi-year rut, as it continued to try and refresh itself out of the stale, safe, middle-England image it had fallen into - a situation not assisted by the slowing economy.
Looking at the remaining six 'dogs', Hart noted that they had also all fallen or moved sideways since July.
Centrica was down to 129p from 201p after a profit warning in July, and amid whispers from Westminster about capped energy prices, while SSE was also off, falling to 1262p from 1395p.
Pressure on house prices, particularly in the lucrative south east market, was not having as big an effect as one might expect on housebuilders as a continued lack of homes helped to shore up profits.
While both Barratt and Taylor Wimpey were still expected to pay special dividends on top of their ordinary distributions this year, Hart warned such generosity could be unsustainable in the long run.
In July, the Dogs of the Footsie portfolio was worth £21.292, but it had now fallen to £19,482, while the FTSE 100 had risen since the summer.
A nominal £10,000 invested in the index in March 2012 was now worth £12,580, compared to £12,455 in July.
That meant the 'dogs' were still beating the wider index, but the gap was narrowing, with lacklustre performance from the 'pups' - the portfolio's newcomers - the main culprit.
Hart said investors could take some comfort from dividend yields, however, with nine of the 10 now over 6% and four above 7% - "significantly higher" than on government bonds or bank savings rates, Hart pointed out.
"Looking ahead, some of these dividend promises may come under pressure," Hart wrote.
"For now, the dogs' disappointing share price performances underline the challenges that British firms face in today's troubled economic and political environment."