Sunday share tips: Intercontinental Hotels, Reckitt Benckiser, EasyJet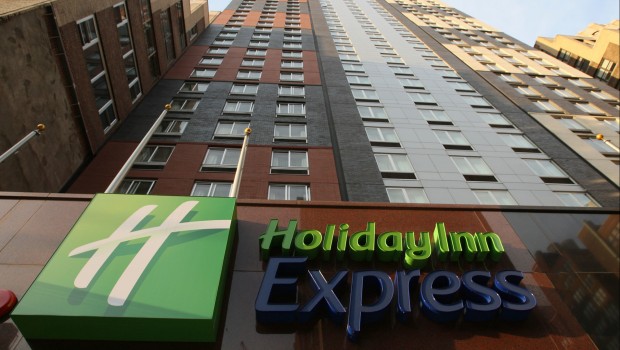 Investors in Intercontinental Hotels Group should mull whether to book profits, suggested the Sunday Times' Inside the City column.
Some analysts forecast US hotel sales, half of IHG's group turnover, will shrink next year, while the rise of Airbnb continues to pose a threat to its Holiday Inn and Crowne Plaza hotel brands, with other analysts querying whether the shares are worth 21 times earnings and a lack of boardroom ideas to boost profits if the market turns.
Since last June's low of just over 2770p, the stock has added more than 44% to top 4,000p for most of this year. The attraction has been the FTSE 100 group's strong greenback exposure and a generous recent history of dividends as the hotel owner sold off its grand hotels in Hong Kong, Paris and London and became more of a hotel manager to limit is capital expenditure. Chief executive Richard Solomons booked out in August after six years at the top, with chief operating officer Keith Barr given the tough job of replacing him as the company announced a 0.4% fall in revenue per available room in the US for the second quarter.
EasyJet shares were a 'buy' for Midas in the Mail on Sunday in the wake of recent collapse of Monarch and pilot troubles and subsequent mass flight cancellations for budget rival Ryanair. Seen as a nicer alternative than its Dublin-based peer, Easyjet's is in a great place to capitalise on the current situation, with Monarch's departure reducing the need for others to continue their recent price cutting.
EasyJet last month made a bid for up to 30 planes from Air Berlin's short-haul business after the German carrier went into insolvency, which is predicated to lift profits by 10%, with a similar option a possibility with Monarch. This risks adding more debt amid a rising cost environment. Other risks are new entrants such as Wizz Air and Norwegian, which could take the place of Monarch, while recent travel trends have seen a holidaymakers abandoning overseas holiday plans due to the weak pound. There have also been suggestions that consumers could give budget airlines the cold shoulder in favour of higher cost carriers perceived as a safer pair of hands.
Share in Reckitt Benckiser Group are one to 'avoid' for now, said Questor in the Sunday Telegraph. Shares in the consumer health and hygiene goods group, which owns a diverse range of brands including Nurofen painkillers, Durex condoms, Dettol antiseptic, and Scholl foot care products, are trading on a forward p/e ratio of 18. The company has long-term potential but this does not feel like the right time to buy.
Chairman Adrian Bellamy hit twenty years as a board member of the group, which is a milestone that non-executives are never meant to reach. Reckitt has chosen Chris Sinclair to be its next chairman after Bellamy decided he will retire from the role next year at the 2018 annual shareholder meeting. Sinclair, who has served on the board since 2015, is former president and CEO of PepsiCo's food and beverage division, and more recently was chairman and CEO of toy-maker Mattel, and held executive chairman roles at Scandent Holdings and Cambridge Solutions. Under Bellamy the company has grown to become a corporate superpower and "there is a suspicion that Reckitt's best years could be behind it".