Sunday share tips: FirstGroup, Tesco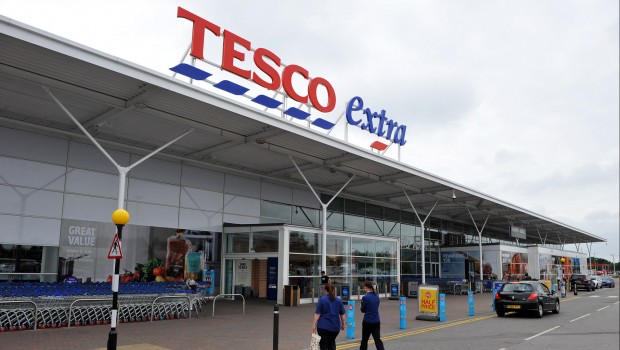 In his Inside the City column for the Sunday Times, John Collingridge was focussed on passenger transport operator FirstGroup, noting that the question of debt remained a feature in almost any conversation about the firm.
The company had asked shareholders for £615m in a heavily-discounted rights issue in 2013, in a bid to fix up its balance sheet which had been straining under nearly £2bn in debt since a US acquisition in 2007.
Now, almost five years later, debt was still a burden at £1.2bn, and as Collingridge pointed out, First has not paid a dividend since the issue.
And the net debt figure was not telling the whole truth either - when accounting for £384m of untouchable season ticket deposits, the number was closer to £1.6bn.
Collingridge said it appeared as though Tim O'Toole - chief executive since 2010 - was running on the spot as he tried to tackle the "debt mountain".
Gradual refinancing at cheaper rates would be helpful, with the company slashing £14m from its interest bill, but the board had only recently gotten started with such action.
It was also struggling with some of its operations, with the board noting last month that more passengers in the US were opting for budget airlines over its Greyhound coach division, sending the unit's revenue down 3%.
First's shares have been hanging out below the 85p mark for a total value of £1bn, and recently attracted the attention of Canadian activist fund West Face Capital, which wanted to use its 5% holding to force a break-up.
Looking closer to its headquarters, Collingridge said First's UK rail operations might look like a bright spot at first glance, with revenues improving 3.2% in the period between September and January.
Indeed, the lucrative Great Western franchise was still in First hands, with the government suggesting last year that the company could see its tenure on the routes extended to 2024 without any competitive bids.
On the TransPennine, First was due to pay the government £303m in premiums annually and had expected revenues to grow at 12% per year when it won the current tenure in 2016.
The board had set aside £190m to cover the risk of failing to deliver those premium payments.
And on the South Western franchise, in which it holds a 70% stake in association with Hong Kong's MTR Corporation, there was the promise of £2.6bn in premiums based on growth of about 7% per year.
First had around £60m of risk capital at stake for that operation, Collingridge said.
However, neither the TransPennine or South Western were growing as fast as anticipated, with TransPennine at around 9% and South Western lagging behind at 3%.
A fleet of new trains currently being built would help, but Collingridge pointed to the recent failure and bailout of Virgin Trains East Coast as providing a valuable lesson - if a franchise misses its compound growth targets, it can be hard to catch up.
"Should they fail, that's £250m at risk. In that event, I can't see shareholders supporting another rescue rights issue. Sell."
Over in the Mail on Sunday's Midas feature, Holly Black looked at supermarket giant Tesco, noting that its stock has spent a long time away from many a 'buy' list.
Investors have endured an accounting scandal, a failed bid to expand internationally, a public row with Unilever which saw Marmite taken off shelves, and a Christmas disaster in which shoppers received rotten turkeys in recent years.
Tesco has managed to retain its position as the country's top grocer despite constant pressure from Germany's limited assortment discounters Aldi and Lidl, although its market share has slipped to 28% from 31% a decade ago.
And as recently as December, more than 40% of analysts rated the stock as a 'sell', Black noted, with shares still less than half of their November 2007 peak, closing Friday at 212.7p.
However, now that the retail behemoth finally completed its £3.7bn merger with wholesale group Booker last week, Tesco was back in the sights of analysts.
Barclays was among the first off the blocks, reinstating an 'overweight' rating on the stock with a target price of 225p.
Analysts at the bank said that, with the merger now complete, "the market can focus on the merits of the two businesses and the opportunities for collaboration".
Black also noted that, to the delight of many shareholders, Tesco's board finally reinstated its dividend at the end of last year - a sure sign that the firm was confident in its cash flow.
Its market update at the start of the year was also a positive one, with 58 million transactions and 770,000 online grocery deliveries in the week of Christmas.
UK sales were ahead 2.1% in the 19 weeks to 6 January, but they were ahead a smaller 0.6% in central Europe and down 11.1% in Asia.
Black said there remained a number of headwinds for Tesco, with consumer spending slowing, although groceries were a more necessary expense, shielding the company from some of the pains felt by other high street chains.
She also noted that, with consumers caring more about quality and value than a company cooking the books, Tesco was likely to continue feeling the pain being inflicted by the Germans.
The board was responding to those challenges by overhauling its value ranges and improving margins, while continuing to slash costs where it can.
And with the Booker deal, the group should see improved access to off-licences and restaurant chains, with the merged group expecting turnover of almost £60bn per year, as well as £200m annually in cost synergies helping the bottom line.
"Hold – analysts seem optimistic about the potential for this new behemoth and those who already hold shares are now being rewarded for their patience with a dividend," Holly Black said.
"Anyone not already in may want to hold off until the dust settles on the Booker deal."