Sunday share tips: Diversified Gas & Oil, Centrica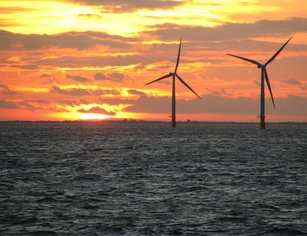 In the Mail on Sunday, Midas focuses on Diversified Gas & Oil and its aptly named founder, the fourth generation oil man Rusty Hutson Jr.
Hutson founded Diversified in 2001, foreseeing the mammoth opportunity fracking would become.
He was correct, of course, but when the oil price crash that nobody expected actually occurred, many of the fracking players - up to their eyeballs in debt - folded amid cash crises.
That left the path clear for Diversified, according to Midas, which has been gobbling up fracking assets "on the cheap" and building up its profitable and low-risk portfolio.
"The shares are 71p and should rise materially as the business expands and develops," Midas said of the firm, which joined AIM in February.
Diversified focusses on the Appalachian Basin, a hub for the US shale industry, with a large number of operators more than happy to raise cash by disposing of their more conventional assets - assets Diversified is apparently very keen on.
Midas was cheering Diversified's latest deal - a "transformative" takeover worth $84m, which will give the company 14,000 productive wells.
"Before the deal for example, operating costs per unit of gas were $1.24. After the latest transaction, those costs have fallen to 89 cents," Midas quipped.
Diversified reportedly sells gas at about $2.50, meaning the company's margins were clearly "very healthy".
In The Sunday Times 'Inside the City' column, Simon Duke kept his eyes firmly on utilities behemoth Centrica - something of a love/hate stock for many traders in recent years.
Duke noted that it wasn't so long ago utilities were the "workhorses" of the stock market - solid and sturdy, with dependable dividends.
Over the past three years, however, British Gas owner Centrica lost half its market value, thanks to an abundance of regulation, increasing competition and oil prices falling through the floor.
The Conservative manifesto promise to cap energy prices only opened the floodgates beneath Centrica's prospects even further.
Duke said Centrica chief Iain Conn - the BP veteran - had even larger problems on his plate, with all sorts of technology, from inexpensive solar panels to smart thermostats threatening earnings.
Wednesday would be a significant day for Conn and Centrica, with the chief set to tell the City eary how his plans to cement the company's position in an uncertain market are progressing.
Those plans included large investments in flexible power generation, including a huge battery facility in Barrow-in-Furness as well as a number of smaller gas plants which could fire on-demand.
He was also a big backer of Centrica's plans to implant itself at the heart of Britain's 'connected homes', championing the Hive smart home platform developed and sold by British Gas.
Hours after his City update, the country will find out whether Theresa May's plans to keep a lid on energy prices had come to fruition, as the Queen's Speech is read.
"The question is whether Centrica's new initiatives can expand fast enough to offset the slump in its traditional business," Duke wrote.
"Conn has at least set the company on a more profitable path."
Duke's advice? Buy.
Please note: Digital Look provides a round-up of news, tips and information that is impacting share prices and the market. Digital Look cannot take any responsibility for information provided by third parties. This is for your general information only and not intended to be relied upon by users in making an investment decision or any other decision. Please obtain a copy of the relevant publication and carry out your own research before considering acting on any of this information.