Sunday share tips: Croda International, Dignity, Warpaint London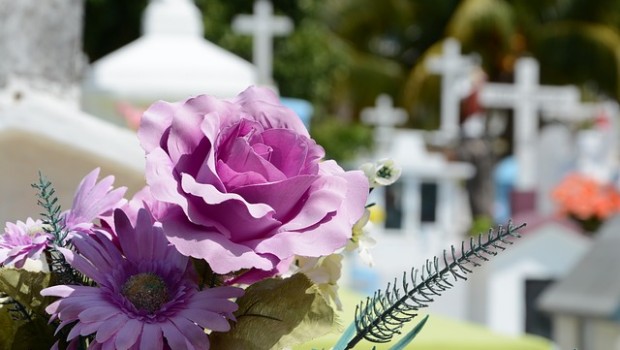 Shares in Croda International are also an "avoid" for Questor in the Sunday Telegraph. The company manufactures speciality and industrial chemicals used in many everyday items such as cosmetic creams, dietary supplements, foods, plastic bags and motor vehicles. It has progressed far since its days of refining grease from sheep's wool to make lanolin by employing clever people and rewarding them well, including with a final salary pension scheme, which is all part of management taking a long-term view and investing millions each year in research and development.
Croda late last month confirmed the improved sales trend seen in the first half of 2017 had continued through the third quarter, have been on a strong run. The FTSE 100 firm reported sales growth across its three core sectors of 5.7%, lifting sales 4.8% for the year to date. In 2017 Croda has benefitted from the majority of its sales come from outside of the UK, which has been boosted by the fall in sterling. Off this back of successes this year, the shares have risen from just over 3,000p to over 4,225p and are not cheap at a forecast p/e ratio of 24 times, a big premium to the chemical sector.
Funeral director group Dignity is one to "avoid" said the Sunday Times' Inside the City column. Rising competition from rivals is the main concern for shareholders, even more than comments that death rates were levelling off. As well as an ongoing bolt-on acquisition campaign, Dignity has been growing the top line every year since it floated 13 years ago thanks to the industry's ability to keep increasing prices, which has led to the average cost of a funeral topping £4,000 these days. Dignity's sales are forecast to reach around £326m this year, from £313.6m last year and £305.3m the year before.
The FSTE 250 group's recent caution about competition it undoubtedly linked to the rise of price comparison websites such as Funeralbooker, which has even boasted that it is shorting Dignity's shares. Analysts warn that Dignity's method of acquiring dozens of smaller funeral homes has not given it the significant gains in market share it might have expected as vendors often set up again as a new, cheaper rival. Management have two choices: keep focusing on the top end of the market or chase cheaper business.
Buy" shares in Warpaint London, the rising make-up star, said Midas in the Mail on Sunday. Warpaint's W7 make-up brand is sold primarily in discount chains, such as B&M, Savers and Peacocks, and is marketed primarily at those aged 16-to-30 and is like fast-fashion clothing chains in other ways too, as designers keep a close eye on trends so as to launch new shades and colours to market extremely quickly, or even developments such as its vegan range. The company has an initial public offer on AIM just over a year ago and almost on its one-year anniversary of being a listed company made the major, £18.2m acquisition of Yorkshire-based Retra, financed by a £21.2m share placing.
Retra, as well as having a men's brand, is focused on gifts sold in chains such as Boots, Superdrug and supermarkets, primarily around Christmas, as well as producing white label beauty products for retailers' own brands, such as Asda and Matalan. Warpaint had already built up a substantial overseas network, interim sales showed international sales accounted for more than half of group turnover, with particular success in Australia, the US, Holland, Germany and Greece. With Retra now introduced to this network, calendar year sales of £50m in 2017 will be up by more than 80% and profits by 46% to £9.8m, with strong growth also anticipated for 2018.
Please note: Digital Look provides a round-up of news, tips and information that is impacting share prices and the market. Digital Look cannot take any responsibility for information provided by third parties. This is for your general information only and not intended to be relied upon by users in making an investment decision or any other decision. Please obtain a copy of the relevant publication and carry out your own research before considering acting on any of this information.