Sunday share tips: Carpetright, Biffa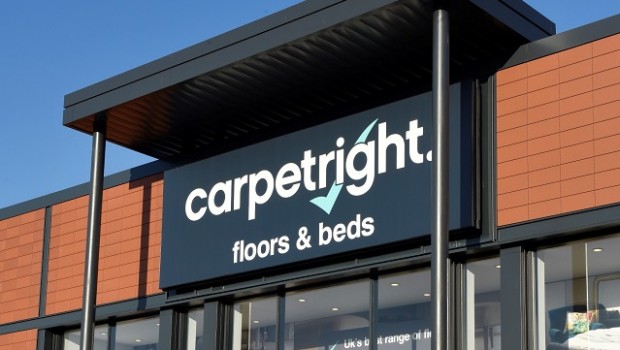 In the Sunday Times' 'Inside the City' column this week, Ben Laurence was focussing on carpet retailer Carpetright, which delivered "lacklustre" interim results last week.
Chief executive Wilf Walsh put it down to the belt-tightening that was resulting from the failure of wages to keep up with inflation in Britain, along with the "volatile and unpredictable" consumer market that was accompanying Brexit.
In the Times, Laurence agreed that those points were true, but also noted that Carpetright shares have performed "abysmally" in recent years.
They did touch 700p in September 2013 - albeit briefly - but as of the end of last week, they were on the market for less than 180p.
"The question now is this," asks Laurence, adding: "have the shares become temptingly cheap, or is the current price merely a staging point on a continuing downward spiral?"
Laurence said he did feel some sympathy for Walsh and his colleagues, pointing out the tired and tatty reputation Carpetright's retail stores enjoyed when he took the reins in 2014, although work was continuing on tarting them up and consolidating the estate.
There was also the impact of Carpetright's bed clearance, which got rid of stock that had stubbornly refused to shift for a very long time, with the financial pain of that move being evident in the company's interim numbers.
The most obvious point of contention in the business at the moment, however, was its stores on the continent, with its European margins being hammered by intense competition and the division in the red at the half-year.
Its British operation, which accounts for around 80% of the business, was enjoying slow growth in like-for-like sales, which were still below inflation but "on the right side of zero", according to Laurence.
The shares do indeed look very cheap, although analysts were looking at price-to-earnings ratios of anywhere between 10.8 and 13.3 for the current year, with a good chance they could drop below 10 for the 2018-2019 financial year.
"Cheap? Yes, but there are just too many headwinds and - as Walsh concedes - uncertainties ahead to make Carpetright attractive. Avoid," said Laurence.
Over in the Mail on Sunday's 'Midas', Joanne Hart was sifting through rubbish - or, more specifically, the commercial waste and skip hire firm Biffa.
The company has contracts to cart away refuse from 2.4 million households and 72,000 businesses, including retail giants such as John Lewis and Sainsbury's.
It was also a major recycling player, processing paper, plastic and metal, and generating energy from food waste and landfill gas.
The shares were currently at 244.5p, with Hart saying they "should" increase in coming years, with the company continuing to grow and paying solid dividends.
It was in an interesting position as the UK's largest rubbish collector, too, with the increasing focus on recycling turning much waste from a liability to an asset.
At its interim figures last month, Biffa reported underlying profit of £43m, of which £24.7m was from commercial waste collection and a very minor £4.4m was from households.
The company also said it made £23.6m from processing recycled waste, and turning rubbish into energy.
Its recycling operation is no minnow, with two large facilities capable of processing 400,000 tonnes per year, along with significant quantities of recyclable materials being sold to China, and a plant that converts used milk bottles into new ones.
Its aspirations weren't stopping there, however, with planning permission granted for it and American waste-to-energy giant Covanta to jointly build two huge waste-to-energy plants in Leicestershire and Cheshire.
The facilities won't come cheap at £500m, however, with Biffa and Covanta currently analysing the proposals ahead of a decision on whether to proceed nxt year.
Small wins were also a part of the company's strategy, with a push to digitise its customer relationships to reduce the phone-answering manpower needed, as well as fitting trucks with telematics to ensure drivers were taking efficient routes and not taking the mickey on their breaks.
Biffa was sharing the cheer as well, having pencilled in a dividend of 7p this financial year, and 7.3p in 2019.
"Size matters in the waste trade, as regulations become more onerous and processing more complex," Joanne Hart wrote.
"Biffa is well positioned and should make significant progress. At 244.5p, the shares are a buy."