Sunday share tips: British American Tobacco, City Pub Group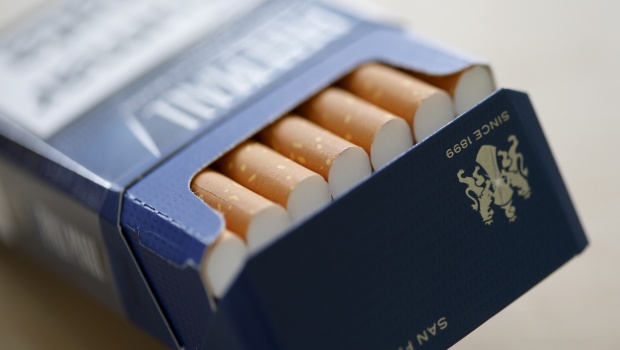 Sabah Meddings focussed on the decline of Big Tobacco in her 'Inside the City' column for the Sunday Times this week, and British American Tobacco's bid to remain relevant in this new age of nicotine consumption.
Vaping and so-called 'heat-not-burn' products, in which tobacco is heated to the point of vapourising without burning the leaf, are said to be the future of the industry, with the FTSE 100 cigarette giant predicting its sales of the new-generation categories would reach £5bn by 2022.
That estimate has been described as conservative by UBS, with the products expected to make up 50% of revenues by 2030 - 25 times what they are today.
The company has been using Japan - one of the most smoking-friendly developed nations - as a test market for its heat-not-burn 'Glo' range of products, which are said to deliver an experience more like a cigarette than vaping, while delivering between 50% and 90% less tar and carcinogenic toxins than traditional cigarettes.
And it's been a fruitful effort, Meddings noted, with around 2,000 surveyed Japanese smokers perceiving health benefits after switching to heat-not-burn products in research by UBS Evidence Lab.
BAT's share of the vaping market was strengthened through its acquisition of the rest of Reynolds American last year, giving the company both a $541m windfall from US tax reform, and the vaping brands Vuse, Vype and Ten Motives, which lead the market on both sides of the Atlantic.
The key concern among investors, according to Meddings, remained the threat of more stringent regulation in the US, with the stock trading at a discount to its peers at 19.6 times earnings.
Philip Morris, by comparison, is trading at 27 times earnings.
BAT's shares have been on the back foot for around six months, losing 11% since the start of the year, although some analysts now thought the stock was cheap.
It closed at £44.51 on Friday - its lowest level since November 2016 - with an average target price among analysts showing a 30% upside at £57.80.
"BAT, still gaining volume share in a declining market, is expected to report revenues of £27bn on Thursday, when it posts full-year results," Meddings wrote.
"Cigarettes are still driving its sales but signs suggest BAT can get smokers hooked on its next-gen products. Buy."
Over in the Mail on Sunday, Joanne Hart looked at the latest pub chain venture from industry veteran Clive Watson.
Watson's previous Capital Pub Company fell to a hostile takeover from industry giant Greene King in 2011, which Hart said left Watson with unfinished business.
Within months, he was back at it with his new venture, City Pub Group, which was now public having listed on AIM in November at 170p per share.
It had risen to 181p, but has since dropped back to 167p - a price Hart described as a "bargain".
City Pub Group was pursuing a similar market as Capital, which had a collection of unique, high-quality London-based pubs, although it was spreading its reach to other affluent parts of southern England, including Bath, Brighton and Cambridge.
Each pub is operated individually, from decor down to the menus, with employees incentivised through an equal share of 3% of its profits.
It was also putting most of its emphasis on drinking, with around 70% of revenue coming from beverages - a stark contrast to many food-focussed pub chains.
The strategy was working, Hart said, noting the company now had 34 sites with four more in development - two in London, and one in each of Cambridge and Reading.
At the time of its float in November, City said it was planning to double its estate within four years, for a portfolio of around 70 pubs by 2021.
Hart said that seemed more than achievable, given Capital Pub Company expanded extensively during the financial crisis, when credit was all but impossible to obtain.
City had cash on its books, with Brexit-induced concerns around property values possibly helping it to find new sites as more competitive prices.
Its numbers for 2017 will be released next month, with brokers anticipating a doubling in profit year-on-year to £3.2m - a figure expected to rise further to nearly £5.5m in 2018.
A dividend of just under a penny is expected for the 2017 year, rising in line with earnings in years to come.
"Watson knows what he is doing and has assembled a highly experienced team around him," Hart wrote.
"The shares should do well. Buy."