Sunday share tips: AstraZeneca, Genus, 'Dogs of the Footsie'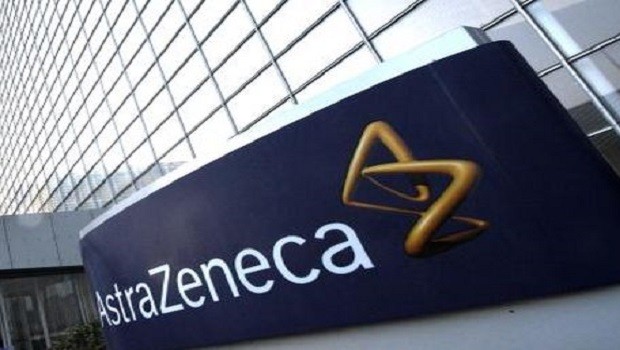 In the Mail on Sunday, Midas' Joanne Hart looked at the paper's so-called 'Dogs of the Footsie' - its experimental portfolio of the ten highest-yielding shares on the benchmark index.
Hart's column noted that the group had more than doubled in value over the last five years, easily beating the ~27% rise in the FTSE 100 in that same period.
The paper borrowed the idea from US investment expert Michael O'Higgins, who created the 'Dogs of the Dow' based on the ten highest-yielding stocks on the New York benchmark.
When the Mail last looked at its dogs in January, they consisted of oil majors BP and Shell, housebuilders Barratt Developments, Persimmon and Taylor Wimpey, insurers Admiral Group and Direct Line, telco Vodafone, energy firm SSE and outsourcing group Capita.
Back then, the UK economy was "firing on all cylinders", as Hart put it, but things had slowed since then along with a significant slide in confidence.
The FTSE 100 has yo-yoed too, rocketing ahead when Theresa May called the general election, sinking on the shock of a hung parliament, before rising again on the back of hope a weakened May would be more likely to seek a Brexit more friendly to business.
Of the Mail's dogs, Barratt, Persimmon and Capital have led the last six months, rising around 30% since January.
But those rising share prices mean yields are down on some of the dogs, leading to the ousting of Persimmon, Capita, Admiral and Vodafone from the group.
They have been replaced by British Gas owner Centrica, lender Provident Financial, Royal Mail and Lloyds Banking Group.
Provident's yield has been assisted by poor performance in recent months, as has Centrica and Royal Mail - whose recent trajectory has been so negative, it is likely to drop out of the FTSE 100 next month.
But the Mail was standing behind its strategy, noting that £10,000 invested in the FTSE 100 in March 2012 would now be worth £12,455, while that same £10,000 invested in its 'dogs' would be valued at £21,292.
"Our dogs have made huge strides, outperforming the wider market by a substantial margin. It will be fascinating to see how resilient they are over the coming years, as economic storm clouds gather and Brexit becomes a reality," Hart added.
Over in the Telegraph's Questor, James Ashton focussed on bull semen-turned-high tech genetics firm Genus.
The company saw success through top stud bull Picston Shottle, in service with Genus for 15 years before dying in 2015, and who became one of the first UK bulls to produce and sell more than a million semen doses.
Its core business remains the sale of "superior" pigs and bull semen - it holds more than 25% of the global pig market when discounting China, as well as a 25% share for beef and 6% of dairy.
Increasingly, however, focus from the firm and investors is turning to irs research and development, including its progress in gene editing in a bid to create disease-resistant herds.
There were still hurdles to overcome, including agreeing on trial design with the FDA in the US and the much more cautious European Commission this side of the Atlantic, with Ashton asking whether punters will be keen on chomping through a gene-edited bacon sandwich.
He also noted an imbalance in trading recently, with pigs quite literally "bringing home the bacon" as sales grew 7% at constant currencies in the first half, and bovine was off 4% amid a tough dairy market.
Ashton said the problem was one of valuation, with Genus shares still trading at 26x next year's forecast earnings, despite coming off 15% from their high last September.
"That makes them expensive, given how many uncertainties exist before these new technologies can become as reliably productive as the late Picston Shottle. Avoid for now."
Finally, Sabah Meddings, writing for Sunday Times' 'Inside The City' column, looked at AstraZeneca, with a share price that plunged last week after it revealed its key 'Mystic' cancer drug trial had produced disappointing results.
The drugmaker had tried its best to deflect the bad news by highlighting ann $8.5bn partnership with Merck over its Lynparza cancer treatment, as well as positive phase III results for another of its cancer candidates Tagrisso.
But investors were having none of it, wiping £10bn off the value of AstraZeneca in a single day.
Meddings suggested the City may have overreacted, however, saying the crash could have been exacerbated by uncertainty over the future of the company's chief Pascal Soriot, and pointing out Neil Woodford's decision to continue to back Astra over rival GlaxoSmithKline.
Woodford had noted that Astra remained "very attractive" - comments backed up by Citi's 'buy' rating on the stock.
Meddings said Astra's shares looked cheap compared to GSK at 22 times earnings - about half of Glaxo's valuation - but added that Astra's value wasn't wildly different to the rest of the sector globally.
She said that - Mystic aside - the results were "OK", as revenue fell 11% to $10.5bn in the first half, in line with expectations, and profits still leaping 22% to $1.8bn even after accounting for weak sterling.
Meddings said it would take time for other projects to emerge from the lab in an investable state, although ongoing speculation of a potential bid from Novartis would likely "keep a floor" on Astra's price.
"Therefore, Astra looks like a reasonable each-way bet — and one that pays a dividend."