Sleepy Suffolk lane suffers UK's slowest broadband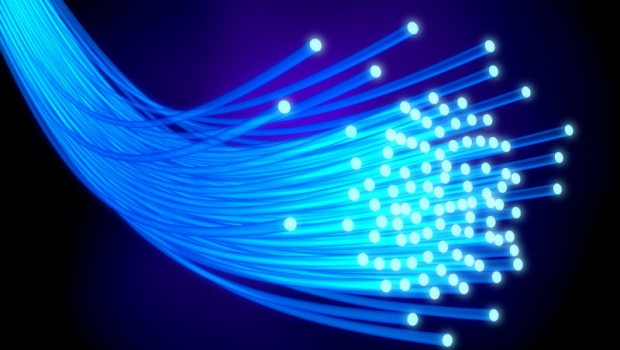 Residents of a quiet semi-rural Suffolk lane are suffering the slowest broadband speeds in the UK, according to recent speed test data collected by a price comparison service.
Thorpe Lane in Trimley St Martin, three miles north of Felixstowe, has an average speed 260 times slower than the fastest street - Benford Avenue in the North Lanarkshire town of Motherwell - and 53 times slower than the UK average, according to data for the last 12 months collated by uSwitch, a division of FTSE 250 firm ZPG.
Average speeds at Thorpe Lane were 0.68 Mbps, while average speeds on Benford Avenue peaked at 177.01 Mbps over the last 12 months, with the UK average coming in at 36.2 Mbps.
On Thorpe Lane, uSwitch said it would take more than 21 hours to download a two-hour HD film on Netflix, and almost eight hours to download a 45-minute HD TV show.
By contrast, on Benford Avenue it would take less than five minutes to download the two-hour film and 109 seconds to download the 45-minute TV show.
According to the research, which uSwitch said was based on more than one million "real world" speed tests run by broadband users over the last year, one in five broadband users were struggling with speeds of less than 10Mbps, while almost one in 10 crawled along at less than 5Mbps.
However, the number of broadband users enjoying faster speeds was growing.
Nearly four in 10 customers now received average speeds of at least 30Mbps, which was up from 22% two years ago.
But despite the fact that "fibre" broadband is supposed to be available to 95% of UK households by the end of this year, a recent survey by uSwitch found that only 57% of customers believed they could access it in their local area.
"It is astonishing to think that you could fly to Sydney in Australia in the time it takes to download a film on the UK's slowest street," said uSwitch broadband expert Ewan Taylor-Gibson.
"While cable services offering the fastest broadband speeds aren't available at any of the UK's slowest streets, fibre-to-the-cabinet broadband should be accessible at more than two thirds of the most sluggish postcodes, something that might be a surprise to those that have been frustrated enough to run a speed test."
Taylor-Gibson said that while the regulator Ofcom was proposing having providers give more information on what speeds consumers should expect, he believed that unless the information was presented transparently, in a way that enabled broadband users to compare the available options side-by-side, the changes would not be truly effective.
"What consumers want to know is what they are getting now and how that compares to services they could access.
"Only then will consumers be fully empowered to make an informed decision about which service is right for their needs."
Ewan Taylor-Gibson's advice to unhappy consumers was to let their provider know as soon as possible.
"Reasons for such sluggish broadband speeds can vary and can include a user's distance from the nearest exchange or difficulties with the property itself - thickness of walls, for example, can affect wireless connections.
"While there are measures that your broadband provider can offer to improve your signal, such as moving your router to reduce interference from other electronics, physically connecting your devices to the router using an ethernet cable and Wi-Fi boosters, it might be worth seeing if faster services are available in your area."
30 slowest streets for broadband in the UK
Thorpe Lane, Trimley St Martin, Felixstowe, Suffolk
Cawcliff Lane, Wilton, Pickering, North Yorkshire
Old Road, Maisemore, Gloucester, Gloucestershire
Creeting Lane, Creeting St Peter, Ipswich, Suffolk
Opies Terrace, Four Lanes, Redruth, Cornwall
Hatton Green, Warwick, Warwickshire
Saltney Gate, Holbeach, Spalding, Lincolnshire
Rimini Road, Andover, Hampshire
Ashdown Drive, Chorley, Lancashire
Oldfort Road, Omagh, County Tyrone
Goudhurst Court, Milton Keynes, Buckinghamshire
Thirlmere Drive, Essington, Wolverhampton, Staffordshire
Nuthurst Street, Nuthurst, Horsham, West Sussex
Noak Hill Road, Billericay, Essex
The Gardens, Compton, Paignton, Devon
Sixteen Foot Bank, Stonea, March, Cambridgeshire
Kirkthorpe Lane, Heath, Wakefield, West Yorkshire
Craigflower Road, Glasgow
Pentland Way, Grangemouth, Stirlingshire
Thomas Penson Road, Gobowen, Oswestry, Shropshire
Willow Corner, Bayford, Hertford, Hertfordshire
Primrose Way, Minster on Sea, Sheerness, Kent
Bankhead, Milnathort, Kinross, Perth and Kinross
Slade Lane, Homer, Much Wenlock, Shropshire
Three Sisters Lane, Prestbury, Cheltenham, Gloucestershire
Church Lane, Kirkby-la-Thorpe, Sleaford, Lincolnshire
Shakespeare Avenue, Rayleigh, Essex
Glan-y-Nant, Fochriw, Bargoed, Gwent
Willow Close, Brinsworth, Rotherham, South Yorkshire
Wye Road, Boughton Lees, Ashford, Kent
30 fastest streets for broadband in the UK
Benford Avenue, Motherwell, North Lanarkshire
Sheskin Gardens, Derry, County Londonderry
Crosswood Road, Swindon, Wiltshire
Astill Lodge Road, Leicester, Leicestershire
Olive Hill Road, Halesowen, West Midlands
Bonny Grove, Middlesbrough, North Yorkshire
Red Willow, Harlow, Essex
Arden Oak Road, Birmingham, West Midlands
Airbles Crescent, Motherwell, North Lanarkshire
Dearden Street, Little Lever, Bolton, Greater Manchester
Holmrook Road, Carlisle, Cumbria
Ullswater Drive, Wetherby, West Yorkshire
Chestnut Drive, Pinner, Greater London
Kingsdyke Avenue, Glasgow
Oaklands Grove, Waterlooville, Hampshire
Chatham Road, Kingston upon Thames, Greater London
Wordsworth Drive, Rotherham, North Yorkshire
Claybridge Road, London, Greater London
Simshill Road, Glasgow
Fairmead Mews, Lower Burraton, Saltash, Cornwall
Baxter Avenue, Southend-on-Sea, Essex
Acer Close, Lincoln, Lincolnshire
Larch Avenue, Newton-le-Willows, Merseyside
Inmans Road, Hull, East Yorkshire
Hempstead Road, Gillingham, Kent
Beechfield Road, Smethwick, West Midlands
Bodmin Avenue, Slough, Berkshire
Taeping Street, London, Greater London
The Rake, Wirral, Merseyside
Mauchline Court, Hamilton, South Lanarkshire
Source: uSwitch.com Broadband Speed Tracker