Small cap news round-up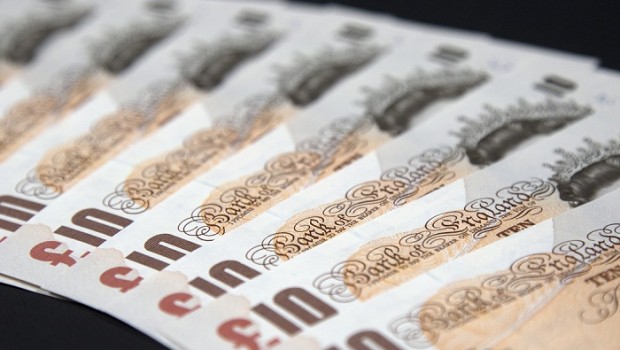 Public relations firm SEC has completed the acquisition of a 60% stake in Polish communications company Martis Consulting for €1.1m.
The acquisition was conditional on the spin-off of Martis' property, securities and bank loans.
-
Shares in Strategic Minerals were higher after the company said it had entered a cash generative phase and was considering new projects.
Key to the company's outlook, sales of magnetite from its New Mexico, US Cobre tailings operations more than tripled during the first three months of 2017 to hit 14,264 tonnes for $834,000 of proceeds, versus a tally of -$227 for the same period of the previous year.
-
Cell-based therapeutics developer ReNeuron Group updated the market on its cell therapy development programmes targeting degenerative diseases of the retina on Friday, reporting that it had successfully developed a cryopreserved formulation of its human retinal progenitor cell (hRPC) therapeutic candidate.
The AIM-traded firm said the ability to cryopreserve its retinal cell therapy candidate at drug product level represented a "major step forward" for its retinal disease programme and mirrored the earlier breakthrough it achieved with the cryopreservation of its CTX cell therapy candidate.
-
Gaming Realms' Slingo Original portfolio of games has won a license and will be launched in the New Jersey in the US.
The AIM-listed gaming company has already received a transactional waiver from the New Jersey Division of Gaming Enforcement in 2016, and following the launch of the Slingo games in the UK, Gaming Realms has signed agreements with several operators to bring its game library to the regulated New Jersey market through its own remote game server.
-
Shares in Vernalis tumbled on Friday despite the drug developer announcing it had received a $2m milestone under one of its existing research collaborations.
The collaboration was to discover novel small molecules against an undisclosed target using Vernalis' fragment and structure-based drug discovery platform.
-
Copper and silver miner Metal Tiger has raised £4.39m, from a private placement and a further £460,000 through a placing and subscription of shares to fund development at its Botswana site.
A placing of 161.66m new shares at a price of 3p each raised gross proceeds of £4.85m and the issue of 161.66m warrants to subscribe for 1.66m new shares at a price of 6p per warrant.
-
Clean water technology company HaloSource has made a raft of changes to its board and management team, including a new chief executive and chairman.
The AIM-listed company has appointed James Thompson as chief executive with immediate effect to replace Martin Coles who has resigned as president and chief executive, but will remain part of the company as strategic adviser to the board during his leave of absence.
-
AIM-listed investment management firm Rasmala is to buy a further stake in its subsidiary Rasmala Holdings Limited (RHL) from minority shareholders for $6m.
This will result in Rasmala's total shareholding in RHL increasing from about 76.3% to 90% and will be paid with 28.94m shares worth about $6m.
-
AIM-listed merging markets property developer Plaza Centers has opened the Belgrade Plaza, its 34th shopping centre and its second in Serbia, on Thursday.
The shopping centre is 97% let and is expected to be fully leased in the coming months.
-
Technology commercialisation company Touchstone Innovations, which was spun-out from the Imperial College London, has invested £2.9m in the £25m placing of portfolio company Abzena.
Innovations first invested in Abzena, formerly Polytherics, a technology provider to the biopharmaceutical sector, in 2007 having led a £2.3m investment round into the company.
-
Productivity software developer BOS Global Holdings updated the market on Friday on the conditional agreement to acquire a 40% interest in Call Design, which was announced on 20 March.
The AIM-traded company advised that it had satisfied one of the major conditions precedent, having completed due diligence to the satisfaction of the board.
-
Oilex announced the award of two key contracts to Schlumberger and Baker Hughes as part of its 2017 work programme at the Cambay PSC on Friday.
The AIM-traded firm said Schlumberger and Baker Hughes would advise on the optimal well and stimulation design required to achieve potential commercial flow rates.
-
SolGold reported drilling at its Cascabel site in Ecuador had extended the known length of copper-gold mineralised by 20%.
Hole 21 at the Alpala section of its 85%-owned Cascabel project extended the known strike length of the deposit by some 150m to 900m, with assay results from the lower portion of the hole between 650m and the end of the hole at 1619.2m
-
Ultra high temperature gasification waste to energy systems company PowerHouse Energy Group announced on Friday that the first phase of the re-commissioning of the its G3-UHt unit had been completed, with the successful production of gas from the system.
The AIM-traded firm said the G3-UHt unit operated at a temperature of over 1000 degrees Celsius, demonstrating its capacity to gasify any historically difficult waste material and generate synthesis gas.