Small cap news round-up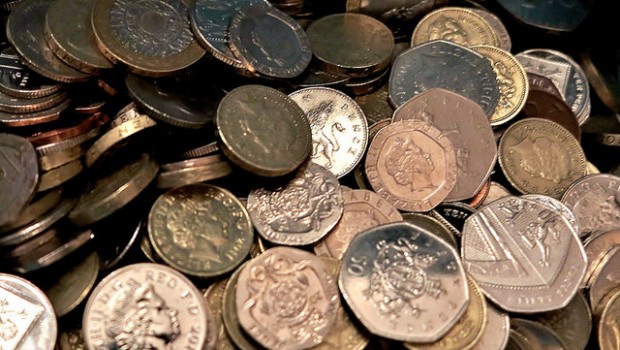 Natural resources investing company Cluff Natural Resources announced the results of an independent scoping study covering two prospects on its 100% owned licence P2248 in the Southern North Sea gas basin on Thursday.
The AIM-traded firm described the licence as being in a "proven region" which has seen a "significant pickup" in operational and corporate activity.
-
Fund management and strategic investor group Braveheart Investment Group updated the market on its trading on Thursday, reporting that it had continued to perform in line with the January 2017 trading update.
The AIM-traded firm said that as a result, the directors expected that profit before and after taxation for the year ended 31 March would be in the region of £750,000.
-
Energiser Investments confirmed on Thursday that, further to its announcement on 6 April, the sale of the final unit at the Kingswood Park development had legally completed at the agreed price of £725,000.
The AIM-traded firm said Kingswood Park was developed by Vantage New Homes Red House - in administration.
-
Europe and Africa-focussed mineral exploration company Ortac Resources announced on Thursday that it entered into an agreement to form a joint venture with a Slovakian company to jointly develop the Sturec Gold Project at Kremnica.
The AIM-traded firm said the Sturec project had a reserve of just under 900,000 ounces gold equivalent which had progressed to pre-feasibility stage.
-
Inspired Energy, an energy procurement consultancy, has completed the acquisitions of Flexible Energy Management and Churchcom for a combined £3.6m.
The AIM-listed company bought Flexible Energy, public sector energy procurement specialist, for £2.2m in cash and the issue of 2.99m new shares.
-
AIM-listed investor Reconstruction Capital II has sold Top Factoring Group, made up of Top Factoring SA, a Romanian receivables collection company and the non-performing loan book held by its subsidiary Glasro Holdings, to Intrum Justitia AB for up to €13.11m.
The company received €12.83m on Wednesday, after the repayment of Glasro's bank debts, and is due to receive a further €280,000 on 4 May.
-
AIM-listed Digital Barriers has been awarded a contract with a "major" US federal law enforcement agency and existing customer valued at $7.2m.
The company, which provides visually intelligent solutions to the global surveillance, security and safety markets, said the contract is one of several that were in the final stages of procurement at the time of the group's trading update on 24 March.
-
Shearwater Group, previously Aurum Mining, is to buy SecurEnvoy, a provider of authentication software, for £20m, subject to shareholder approval at the next general meeting on 8 May.
The AIM-listed technology company will pay £10m in cash and £10m through the issue of 200m shares at a price of 5p each, which is a 17.95% discount on the mid market price on close of trading on Wednesday.
-
AIM-listed Redx Pharma has appointed Iain Ross as chairman of its board and as a non-executive director, effective from 1 May.
Ross has over 35 years' experience having held senior positions at multiple public and private life sciences companies and is vice chairman of Royal Holloway, University of London.
-
Vipera, provider of mobile financial and retail services, has bought a further 7.12% stake in its subsidiary Codd & Date, as part of its plan to reorganise its customer delivery organisation.
The AIM-listed company now holds holds 58.12% interest in Codd & Date.
-
AIM-listed luxury interior furnishings group Walker Greenbank has received a further interim insurance payment of £1.5m following the flood in December 2015 at its fabric printing factory in Lancaser, Standfast & Barracks.
In total, £16.9m of flood-related insurance payments have now been received in respect of damage to business assets and loss of profits.