Digital Look Sharecast | 16 Feb, 2017
15:56
Small cap news round-up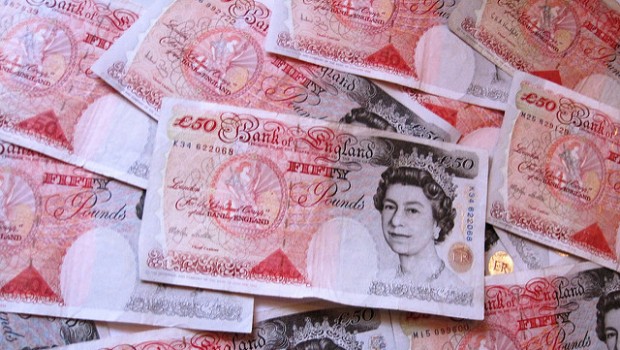 88 Energy
Oil and gas explorer 88 Energy said that Doyon Drilling's Arctic Fox rig is to move to the Icewine 2 appraisal well in April after the completion of drilling on a nearby acreage.
The AIM-listed company said that the rig on the onshore Icewine project in the north slope of Alaska in the US, is expected to mobilise between 30 March and 30 April and the spud date has been revised to early in the second quarter of 2017, from late in the first quarter.
Gulfsands Petroleum
Syria, Tunisia, Colombia and Morocco-focussed oil and gas company Gulfsands Petroleum announced on Thursday that it finalised a secured term facility of up to £4m with its major shareholders.
The AIM-traded firm confirmed the lenders as Waterford Finance & Investment, Blake Holdings and ME Investments.
Solo Oil
Solo Oil announced on Thursday that it raised £2m before expenses through a company-sponsored placing of 400 million new ordinary shares of 0.01p, at a price of 0.5p per placing share, representing approximately 5.7% of the issued share capital prior to admission of the placing shares.
The AIM-traded firm said the net proceeds from the placing would be used to fund the company's share of the imminent well-testing programme for the recently drilled Ntorya-2 appraisal in Tanzania, and the analysis of future development options for the Ntorya discovery, where Aminex is the operator.
Chariot Oil & Gas
Atlantic margins-focussed oil and gas exploration company Chariot Oil & Gas announced on Thursday that its wholly owned subsidiary, Chariot Oil & Gas Investments Morocco, was awarded a 75% interest and operatorship of the Kenitra Offshore Exploration Permit in partnership with the Office National des Hydrocarbures et des Mines, which holds a 25% carried interest.
The AIM-traded firm said Kenitra, with an area of approximately 1,400 square kilometres and in water depths ranging from 200 metres to 1,500 metres, was formerly part of the Rabat Deep Offshore Exploration Permits I-VI, in which the company now has a 10% interest and a capped carry on the RD-1 well which is anticipated to be drilled in early 2018.
Jarvis Securities
Jarvis Securities posted its final results for the year to 31 December on Thursday, with revenue from continuing operations rising to £8.32m from £7.61m in the prior year.
The AIM-traded company reported a profit before tax of £3.64m, up marginally from £3.39m in 2015, with a final profit of £2.91m - another marginal rise, from £2.72m.
Huntsworth
Public relation group Huntsworth has revealed 2016 trading was ahead of consensus forecasts thanks to strong growth at its health communications arm.
Analysts at house broker Numis raised their PBT and EPS forecast by 3% to £15.5m and 3.4p, with the consensus range for headline PBT for 2016 having been £14.7-£15m.
Infrastructure India
Shares in Infrastructure India tumbled on Thursday after saying cargo volumes have gradually improved since demonetisation by the Indian government, but recovery to prior levels depends on the rebound of the manufacturing sector.
In September, the investment fund said 99.9%-owned investee company Distribution Logistics Infrastructure (DLI) seen a deceleration of cargo movements immediately after the announcement of demonetisation and the official withdrawal of certain high-value currency denomination notes from circulation.
Versarien
AIM-listed advanced materials company Versarien has inked a six-month distribution agreement with Lansdowne Chemicals for its new graphene brand, Nanene.
Cheltenham-based Versarien said the deal would help it market Nanene to new customers, as Lansdowne, a member of the Overlack Group, had distribution, manufacturing and marketing operations in Europe, Asia and the US.
Avation
Shares in Avation are up more than 5% after it hiked its first-half pretax profit by 51% to $8.4m, and said it is well positioned for the second half of the year.
"Avation is pleased to report significant year on year increases in revenue, profit and operating cashflow in the half year to 31 December 2016," said executive chair Jeff Chatfield.