SolGold sees 'strong potential' from maiden resource estimate at Cascabel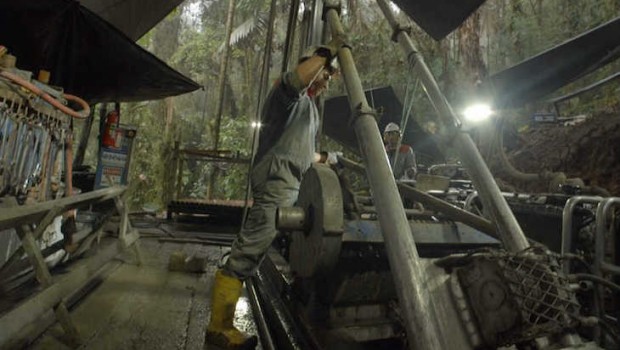 Australian copper and gold exploration and development company SolGold posted strong results from a maiden mineral resource estimate (MRE) at its Alpala target on the Cascabel copper-gold porphyry project in Ecuador.
The MRE contained metal content totals of 5.2m tonnes of copper and 12.3m ounces of gold after having drilled roughly 84% of the 63,500m target area.
SolGold also unearthed 120m tonnes of higher grade core with a 1.8% copper equivalency at 1.1% cut off.
The firm pointed out that assay results were still pending for a further 9,844m, or 16%, of the December drilling project, and that it had also set up a total of 11 diamond drill rigs at Cascabel, with a total of 12 planned to be active by the end of January.
Nick Mather, chief executive of SolGold, said, "This maiden Mineral Resource Estimate (MRE) is a tremendous start and in our view by no means represents a final size or grade because the deposit is still growing. That the maiden MRE is so big, achieved with so few drill holes and that such a large percentage is in the indicated category is testimony to the size of the system at Alpala."
The firm's chief technical advisor Dr Steve Garwin, added "The maiden Mineral Resource estimate indicates strong potential to grow with additional drilling. There is room to convert Inferred Mineral Resources into Indicated Mineral Resources by infilling areas where the current drill hole spacing exceeds 150m, and there exists potential to convert unclassified mineralisation to Inferred Mineral Resources."
As of 0920 GMT, shares had grown 3.25% to 29.27p.