Falling production swings EnQuest to a loss as hopes rest on Kraken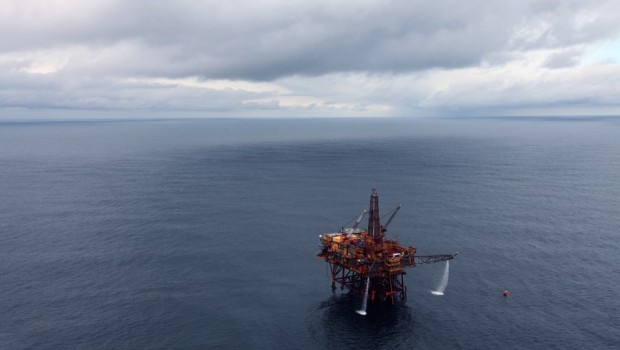 EnQuest dived into a pre-tax loss for the first half of the year as oil hedging reduced average sold oil prices and production slowed as it focused resources on its complicated North Sea project, Kraken, that has weighed the oil producer down with debt.
Kraken, located 125km east of the Shetland Islands and named after a mythical sea monster that was said to sink merchant ships off the coasts of Norway and Greenland, began producing oil towards the end of the six-month period but was beset by a series of issues relating to the commissioning of its complex drilling vessel.
This floating production storage and offloading (FPSO) had to be designed to manage the heavy oil from the development, and lead EnQuest to prepare investors for the news that as a result of these startup problems, production would fall significantly short of its previous guidance of 45,000-50,000 boepd to somewhere in the vicinity of 37,015 boepd.
By focusing resources and drilling activity away from its more mature assets to focus on Kraken, EnQuest watched its revenue fall from $391.3m to $294.8m for the six months leading to 30 June and announced a pre-tax loss of $21.3m, a significantly reverse from the $74.9m profit it had booked a year earlier as unit operating costs rose by $2 to $25 a barrel.
Production fell 13% to 37,015 barrels of oil equivalent per day (boepd) as result of depleted reservoirs in some of its older fields and results were hampered by oil price hedging, which saw average sold oil prices slipping to $52 from the $62 it had been during the first half of 2016, despite real-life average prices being higher.
Debt rose $100m to $1.92bn at the end of June, although EnQuest said in August that it was "not uncomfortable" with its debt position, with $213m in cash and equivalents at its disposal.
On Thursday, chief executive Amjad Bseisu said, "Deleveraging the balance sheet remains a key post Kraken start up objective," as the $2.4bn project necessitated a $400m debt restructure, approved before 2014's oil price crash, in order to complete the project.
As of 1650 BST, EnQuest shares had risen 4.07% to 26.02p.