Iain Gilbert Sharecast | 10 Aug, 2017
13:11
DFS Furniture warns earnings will be at 'low end' of guidance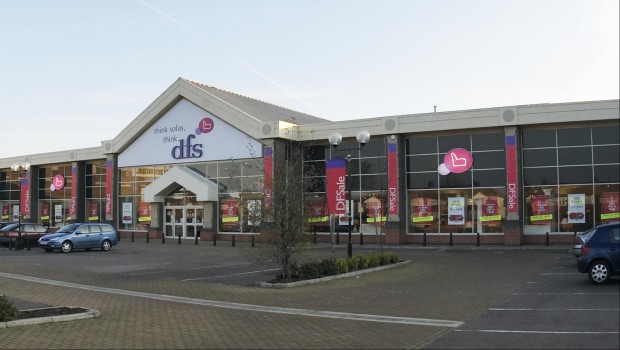 DFS Furniture, the UK based upholstery retailer, confirmed adjusted earnings for 2017 would be at the lower end of the company's guidance after a weaker than expected second half.
When compared to the same period a year ago, DFS said revenue had fallen 4%, due to "significant" declines in store footfall and lower customer orders over the second quarter.
In June, DFS shares issued a profits warning as trading was not holding up as well as it had hoped, with British consumers shunning big purchases as they tighten the purse strings amid rising inflation and falling real wages.
When put against the revenue increase of 7% it posted in the first half, DFS stated the second half drop resulted in an overall increase of just 1% for the fiscal year.
As a result of the lower rate of growth the company said its EBITDA for the year was going to be closer to the £82m basement than it would be to the £87m ceiling, with "revenue impacts being partly offset by cost flexibility and the early benefits of operating efficiency initiatives."
"While the UK furniture market is currently very challenging with the outlook still uncertain, we remain focused on our growth strategy to deliver substantial long-term returns for our shareholders. Although revenue growth is likely to be harder to achieve in the short term than in the recent past, we have identified opportunities to drive operating efficiencies and product margin growth," said DFS.
The firm also announced refinancing on more favourable terms that would lead to an annual saving of roughly £1m.
On the back of these announcements, shares had dropped 6.62% to 215.24p as of 1225 BST.
This is not a comfortable period for the sofa maker, said Neil Wilson at ETX Capital, as external economic conditions are not the only issue.
"DFS has lots of excuses for its lacklustre performance: it's operating a 'challenging market' in an 'uncertain economic environment' and the 'unexpected general election', not to mention the warmer weather in May and June.
"Certainly consumer spending, which was remarkably robust in the six months after the EU referendum, has started to suffer. Sofas are probably the first to suffer as they require a commitment from the buyer to pay a certain amount each month."
However, he said "there is some question about whether it can blame it all on external factors and not look to its own position and customer offering", though the acquisition of rival Sofology offers good optionality and broadens the appeal as well as strengthening its online/omnichannel offering, while cash generation is good and the already declared dividend can offer investors a yield of more than 4%.