Consort Medical's annual revenues rise as a product launch is delayed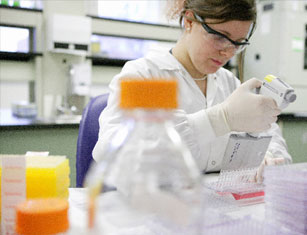 Consort Medical, a pharmaceutical device company, revealed higher full year profits on Thursday due to organic growth and an acquisition.
Revenues rose 49.8% to £276.9m from £184.8m the previous financial year. Bespak, the company's drug device manufacturing subsidiary, continued to grow with revenues increasing 10.8% to £117.2m.
Consort Medical bought Aesica, a pharmaceutical ingredient development and manufacturing company, in November 2014, which has just completed its first full year with Consort Medical.
Aesica reported revenue growth of 102.1% to £159.7m which included organic growth of £1.4m and acquisition growth of £80.1m.
Earnings before interest and tax (EBIT) increased by 47.6% to £37m, which included £25.2m for Bespak. Aesica EBIT increased by 185% to £11.8m.
Cash generated from operations increased by £25.7m to £541m. Earnings before interest, taxes, depreciation and amortisation (EBITDA) rose by £15.1m to £48.3m. Bespak EBITDA grew 16% to £30.4m and Aesica grew by 154.5% to £17.9m.
Consort Medical proposed a final dividend of 12.56p, higher than the previous financial year of 11.68p. The total dividend for the year is 19.31p.
The company, along with its business partner, pharmaceutical company Mylan, have developed a generic version of the Advair asthma treatment. The treatment uses Consort Medical's DEV610 inhaler, approval by the FDA was pushed back by US authorities until 28 March 2017.
Consort Medical chief executive Jon Glenn said: "This contract with Mylan further leverages its operational and regulatory expertise in the production of high volume, premium-quality drug delivery devices, and represents a further example of execution of Consort's strategy for diversified organic growth."
For Consort Medical and Mylan, DEV610 is expected to launch additional products which are in the pipeline. In addition to the DEV610 product, Bespak added the VAL050 and OCU050 projects to its respiratory and ocular sectors. In total the company has 14 active projects in development.
Glenn added: "Consort Medical's development and innovation programmes are also providing a healthy pipeline for future organic growth. The new financial year has started well, and the Board remains confident of Consort meeting its growth expectations for the full year ending 30 April 2017."
Canaccord Genuity, an investment company, said: "As a global generics player, we believe the Mylan partnership is further validation of Consort's quality operational and regulatory expertise.
"The GlaxoSmithKline branded, Advair, reported revenues of $3.7bn in 2015. Consort has previously indicated potential peak revenues for DEV610 of about £30m. We have yet to model the full potential impact of DEV610, but anticipate upside to our estimates."