Sector movers: Upbeat brokers push Oil Equipment & Services to the fore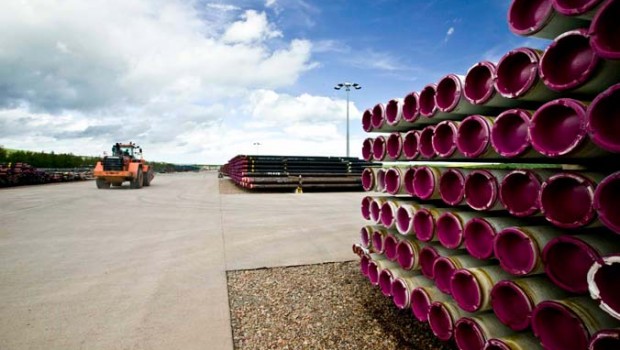 Positive broker commentary on AMEC and Hunting pushed Oil Equipment & Services stocks to the fore.
As regards the former, Canaccord Genuity reiterated its 'Buy' and 600.0p target on the shares, while Morgan Stanley reaffirmed its 'Overweight' and 625.0p target.
Morgan Stanley said: "We reiterate our Overweight ahead of the 21st March Capital Markets day. With valuation attractive at a discount to history and peers, we expect a resolution of the expected equity raise to be a positive catalyst, especially since progress on asset disposals makes it more growth related."
Commenting on Hunting's fiscal year 2016 results, analysts at Goldman Sachs said its investment case for the outfit was "unchanged" and they were "positive" on the firm's strong gearing to the US - which made up 64% of the group's sales.
They also pointed out its positive operating leverage and balance sheet flexibility.
The shares were also trading at a significant discount, of over 30%, on an EV/EBITDA basis versus its direct peers, Goldman said.

Shares in life insurers and non-life insurers were also near the top of the leaderboard at the end of the week, with the likes of Old Mutual, Standard Life and Prudential all higher.
A string of hawkish remarks from various Fed officials had served to push up long-term government bond yields on both sides of the Atlantic over the past week, to the benefit of both groups.
Indeed, after the close of trading on Friday Fed chair Janet Yellen flagged the possibility of a rate hike in the US as soon as 15 March.
Pharmaceuticals also managed to sneak into the top rungs of the leaderboard as AstraZeneca announced it had partnered with French peer Sanofi to develop and commercialise an antibody to treat the most common respiratory illness among young children.
Top performing sectors so far today
Oil Equipment, Services & Distribution 15,640.82 +2.22%
Construction & Materials 6,997.53 +1.26%
Life Insurance 8,175.51 +0.97%
Pharmaceuticals & Biotechnology 14,534.13 +0.60%
Insurance (non-life) 2,797.54 +0.45%
Bottom performing sectors so far today
Media 7,783.42 -2.65%
Aerospace and Defence 4,968.14 -1.39%
Software & Computer Services 1,894.32 -1.19%
Industrial Metals & Mining 2,399.96 -1.11%
Support Services 7,318.86 -0.85%