Alexander Bueso Sharecast | 21 Apr, 2017
16:53
Sector movers: UK construction, homebuilders in focus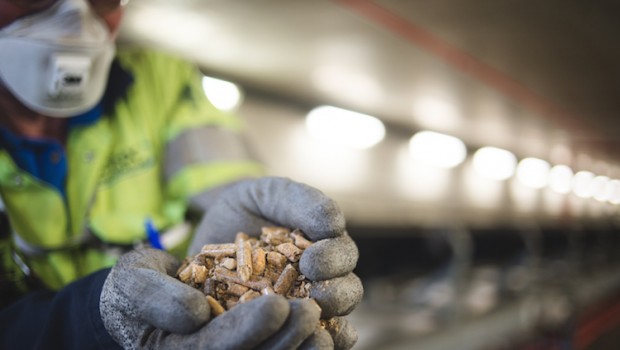 Gains at the end of the week were being driven by a mix of defensive and more cyclical issues, driven in part by analysts' comments on different segments of the markets and ahead of multiple trading updates due out over the course of the following week.
Electricity stocks were a case in point, benefiting from a research note of Macquarie whose analysts highlighted the risks to the UK's nuclear power industry upon Brexit.
A number of anti-nuclear countries might block the UK's access to Euratom when it leaves the multinational bloc and in the absence of an agreement the UK would likely run-down its near-term nuclear operations .
Such a scenario would be a negative for the likes of Centrica, but a boon for the value of thermal power and hence for SSE and Drax, the Australian broker told clients.
Electricity stocks were likely also benefiting from a favourable tailwind as longer-term Gilts retreated ahead of the French presidential elections over the weekend, despite somewhat 'hawkish' comments from the MPC's Michael Saunders in a speech.
As of 1615 GMT the yield on the benchmark 10-year Gilt was down by three basis points to 1.04%.

Right behind on the leaderboard are UK construction and materials stocks, with US-facing CRH leading the charge ahead of its first quarter update on 25 April.
Analysts at Deutsche Bank also flagged the importance of a raft of economic indicators affecting the sector which were also set for release.
Included amongst those were US data on new and pending home sales, and the FHFA and S&P-Case Shiller home price indices.

Heading the other way were homebuilders, as Taylor Wimpey and Persimmon weighed on the sector amid profit-taking ahead of their 27 April trading updates.
Commenting on the outlook for UK housebuilders after their 24% gains year-to-date, analysts at JP Morgan struck a relatively upbeat note.
Although recent share price strength might cap upside in the sector over the near-term, those gains had been driven by "medium-term sentiment" and not expectations for their first quarter numbers, said analyst Emily Biddulph.
"We still see an absence of negative catalysts on the horizon, and we still see the sector as generally undervalued versus the current strength of returns. Persimmon and Taylor Wimpey continue to be two of our favoured ways to play the sector."
Top performing sectors so far today
Forestry & Paper 21,047.23 +0.93%
Electricity 8,457.29 +0.91%
Construction & Materials 6,672.52 +0.63%
Insurance (non-life) 2,862.59 +0.58%
Food Producers & Processors 8,275.31 +0.57%
Bottom performing sectors so far today
Household Goods & Home Construction 17,859.83 -0.98%
Oil Equipment, Services & Distribution 15,955.51 -0.68%
Personal Goods 34,153.17 -0.67%
Real Estate Investment & Services 2,700.29 -0.49%
Software & Computer Services 2,019.40 -0.47%