Sector movers: Telecoms, cyclicals lead advance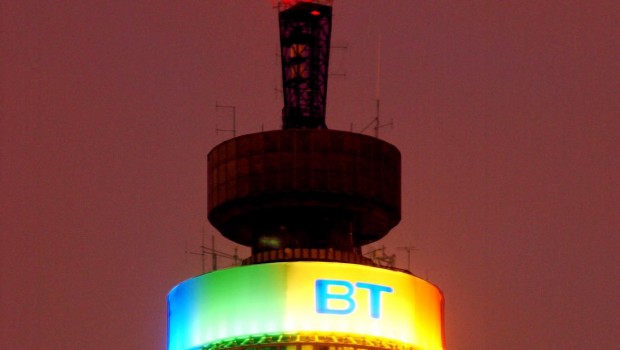 Telecommunication and industrial shares led gains as the Footsie jumped higher as cable slipped back towards its post-Brexit lows following the release of weaker-than-expected UK trade data for the month of November.
Stoking gains among the former was an upgrade from Morgan Stanley analysts on stock in BT Group.
In a research note sent to clients, the broker upgraded his recommendation on the shares from 'equalweight' to 'overweight' and hiked his target price from 450p to 490p.
"BT shares underperformed the FTSE 100 by a disappointing 41 percentage points in the last 12 months. However, we see better news-flow ahead in 2017," Morgan Stanley said.
Over the previous 12 months, the total return from its stock had been -14% versus -7% for its sector and a +27% gain for the top flight index.

Industrial controls and testing equipment manufacturer Spectris was another top gainer, buoying the entire Electronic & Electrical equipment sector higher.
That too was the result of a broker's recommendation, as Bank of America-Merrill Lynch upgraded the shares to a 'buy' and touted the potential for self-help measures.
However, in the same research note BofA-ML cautioned that the rotation away from quality defensives and towards cyclical earnings might have already run too far in some cases.
"Investors should be wary of de-rating risk among cyclical names. We turn cautious on mining exposure given high expectations but are more constructive on the oil & gas outlook. We still see value in diversified industrials, characterised by better execution and inexpensive multiples and also look to stocks offering thematic exposure or late cycle growth. Quality defensives are likely to remain out of favour near term."
Bringing up the rear were Mining stocks, boosted by another session of big gains in metals' prices.
Top performing sectors so far today
Industrial Metals & Mining 2,254.23 +4.63%
Fixed Line Telecommunications 4,527.10 +2.75%
Electronic & Electrical Equipment 5,206.02 +2.25%
Mining 16,155.61 +1.81%
Tobacco 54,184.96 +1.39%
Bottom performing sectors so far today
Aerospace and Defence 4,651.01 -1.19%
Forestry & Paper 17,761.97 -0.90%
Insurance (non-life) 2,680.55 -0.62%
Household Goods & Home Construction 16,353.36 -0.48%
Food & Drug Retailers 3,178.97 -0.43%