Sector movers: Speculation drives gains in electricity, oil stocks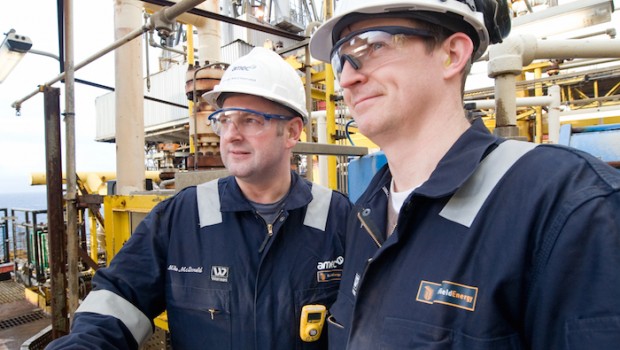 M&A speculation and commodity prices were the main drivers behind Tuesday's price action despite skepticism from analysts on both fronts.
Among the former, stock in SSE sped ahead as the firm disclosed that talks Innogy to merge with its npower unit in the UK were at an "advanced stage".
Traders were quick to pounce on the news, pushing the shares to the top of the leaderboard.
Yet, Neil Wilson, senior market analyst at ETX Capital cautioned that: "At first glance it's hard to see how the regulator would let this one through. Cutting the big six down to a big five would hardly help competition, which is exactly what the government wants. A merger would create the UK's largest household energy supplier with a 24% market share, ahead of British Gass 22%."
Similarly, oil-related stocks saw follow-through buying on the back of the previous day's sharp gains which saw front month Brent crude oil futures hit two-and-a-half-year highs.
Stoking those gains, in part, was speculation that the risk of open confrontation between Iran and Saudi Arabia was quickly rising as a result of Tehran's logistical support for Houthi rebels in Yemen, amongst other 'hot spots' in the region, such as Lebanon.
In parallel, Riyadh's anti-corruption drive, added to the uncertain climate in the region.
Even so, analysts at Capital Economics told clients: "The upshot is that as concerns about geopolitical tensions fade oil prices are likely to give back most of their recent gains. Indeed, even though the spot price has jumped, longer-dated futures are lower than they were last week, reflecting concerns that higher prices now will encourage more supply in the future. As such we are comfortable with our end-2017 forecast of $57 pb for the price of Brent."
Top performing sectors so far today
Electricity 8,311.53 +3.17%
Oil Equipment, Services & Distribution 13,516.84 +0.95%
Oil & Gas Producers 8,993.53 +0.35%
Equity Investment Instruments 9,677.81 +0.02%
Alternative Energy 0.00 0.00%
Bottom performing sectors so far today
Food Producers & Processors 8,772.15 -2.92%
Industrial Metals & Mining 3,344.11 -1.93%
Forestry & Paper 19,420.76 -1.74%
Construction & Materials 6,620.01 -1.61%
Pharmaceuticals & Biotechnology 12,642.45 -1.60%