Sector movers: Retailers and banks gain on heels of Brexit bill reports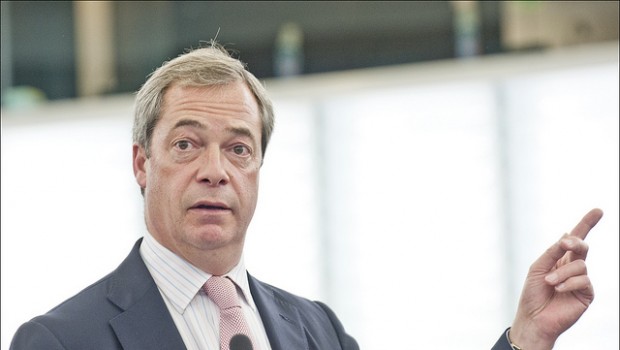 Retailers and banks drove gains at the middle of the week amid multiple reports that London and Brussels had reached a deal on the size of the UK's so-called Brexit bill, possibly paving the way for the next stage of negotiations - on trade - to begin.
That saw traders push the pound higher and Gilts lower, with the former trading up by 0.57% to 1.3428 as of 1804 GMT, alongside a nine basis point rise in 10-year Gilt yields to 1.34%.
Although several analysts cautioned that the hardest bit of the Brexit negotiations still lay ahead, shares of retailers benefited on hopes that Sterling strength might help to cap the price pressures that were percolating through the economy.
Ocado, on the other hand, saw buying pressure from the previous session carry into Wednesday.
Bank stocks meanwhile were benefiting from the rapid rise in yields and steeper interest rate curve.
Commenting on those reports regarding the Brexit bill, analysts at Citi said: "As predicted, the EU's bargaining power in the negotiations proves very strong. While the 'Brexit bill' mostly crystallizes obligations that the UK would have if it stayed in the EU anyway (and the same is true for citizenship rights), these are politically contentious concessions in the UK. Brexit supporters may use upcoming parliamentary votes to vent their anger at the government or could even trigger a leadership contest in the Conservative party, making new elections more likely in turn."
On a somewhat more positive note, economists at Barclays weighed in with the following view: "the positive consequences for the economy are expected to be limited; while companies might reduce their expectations of a "no-deal" Brexit, they are likely to continue to plan for an orderly but hard version of it."
To take note of, shares of US lenders were making outsized gains, with the widely-followed KBW bank index 2.44% higher to 104.12.
Going the other way, miners tracked the fall in the price of the main metals' contracts, as traders waited on key Chinese manufacturing sector surveys due out on Thursday and Friday morning.
"Base metals opened close to unchanged but quickly succumbed to renewed selling pressure from the far east, which together with a slightly firmer USD saw zinc edge to 3110/15 and copper trade down to 6735/40. Ali broke below 2100 back to 2055. GS put out a bearish iron ore/steel report which probably impacted too. The afternoon saw the markets claw back some of the earlier losses but 5pm closes were "mixed" but turnover was mod/high," said analysts at Sucden Financial.
Precious metals miners were especially weak, as gold retreated even in the face of the latest North Korean missile launch overnight.
Top performing sectors so far today
Fixed Line Telecommunications 2,956.76 +2.60%
General Retailers 2,508.46 +2.25%
Food & Drug Retailers 3,121.35 +2.02%
Banks 4,481.56 +1.12%
Oil Equipment, Services & Distribution 13,115.91 +1.00%
Bottom performing sectors so far today
Tobacco 52,206.94 -3.26%
Software & Computer Services 2,359.24 -2.99%
General Industrials 6,338.23 -2.71%