Sector movers: Oil service stocks, General retailers lead falls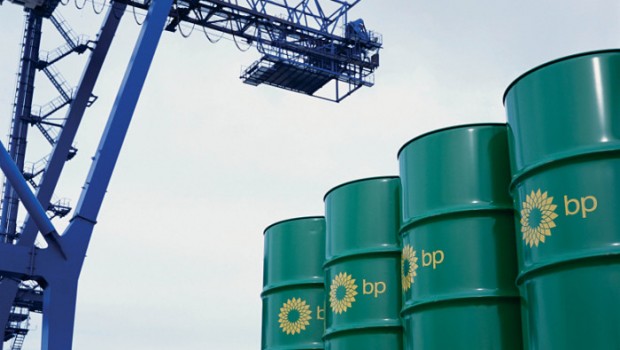 Oil service stocks accounted for most of the selling pressure on the FTSE 350 on Thursday as investors booked some profits on the group following recent losses in crude futures.
Data published the day before by the US Department of Energy showed gasoline inventories grew by 1.5m barrels last week to reach 237.7m barrels, versus analysts' forecasts calling for a fall of 1.9m, even as US refineries ramped-up their production.
Acting as a backdrop, analysts estimated that OECD stockpiles of crude oil were set to finish June at roughly the same level they were at towards the end of 2016, before OPEC began reining in its production.
Shares in Petrofac were pacing losses in the sector, trading lower by 6% as of 1421 GMT, together with smaller falls in stock of Amec Foster, Hunting and Wood Group.
Also impacting on sentiment perhaps, analysts at Canaccord Genuity lowered their 2017 price forecast for Brent crude oil futures from $60 to $55.

In parallel, fashion retailer Debenhams's mark down of its guidance for gross margins in 2017 took the air out of General Retailers a day after supportive comments out of Liberum had provided a boost to the space.
The company, which also unveiled the results of a strategic review, said gross margins would decline by 25 basis points this year, instead of rising by between 10 to 25 basis points.
Commenting on the results, analysts at RBC said: "The valuation looks undemanding, at just over 6x 2017E lease-adj. EV/EBITDAR, a c.20% discount to the sector and Debenhams offers a 6.3% dividend yield. However, Debenhams has a mixed track record and we think some other UK stocks are better positioned right now and offer more upside, such as ABF (Primark international store rollout), and Marks & Spencer (becoming more competitive with lots of self-help and attractively valued)."
Real Estate Investment firms and Gas and Water utilities were also lower due to the sensitivity of their shares to yields on longer-term Gilt, which were bouncing back.

Top performing sectors so far today
Automobiles & Parts 8,157.51 +1.25%
Personal Goods 34,575.55 +1.01%
Tobacco 58,644.15 +0.52%
Media 7,728.30 +0.51%
Electronic & Electrical Equipment 5,642.19 +0.50%
Bottom performing sectors so far today
Oil Equipment, Services & Distribution 15,976.00 -2.83%
General Retailers 2,587.33 -1.03%
Real Estate Investment & Services 2,712.25 -1.03%
Industrial Metals & Mining 2,160.62 -1.01%
Gas, Water & Multiutilities 6,129.14 -0.99%