Sector movers: Oil & Gas names outperform, all eyes on geopolitical tensions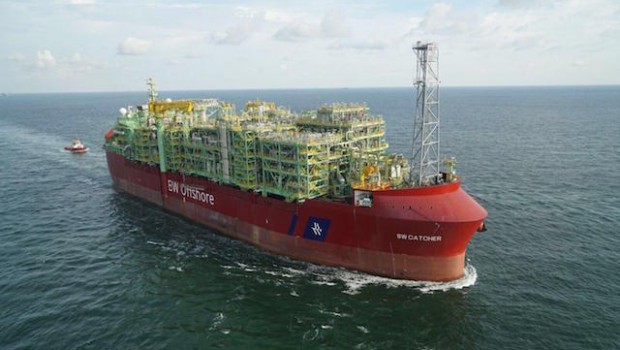 Oil & Gas names performed best on Tuesday as traders continued pushing crude oil futures higher in the face of simmering geopolitical tensions.
Yet after meeting with the European Union's foreign policy czar, Federica Mogherini, Iran's minister for foreign affairs, Javad Zarif, said the two sides were on the right path to defending the interests of the remaining parties to the Joint Comprehensive Plan of Action, also known as the Iran nuclear deal.
Against that backdrop, analysts at UniCredit became the latest to bump-up their forecasts for crude oil prices for 2018 and 2019.
Their forecast for 2018 was raised from $62 a barrel to $75 and that for the following year from $60 a barrel to $71.
Although "a lot of uncertainty" remained over the impact that US sanctions would have on Iran's oil output (then at roughly 3.8m barrels per day), according to UniCredit, the geopolitical uncertainty would "not dissipate anytime soon".
Indeed, a further heightening in tensions might see oil prices move towards $100 a barrel.
So amid volatile trading, front month Brent crude oil futures were 0.74% higher by the close of the session in London, at $78.81 per barrel - their best level since the end of 2014.
Nonetheless, UniCredit was clear that Iran wasn't the only factor behind the recent rise in futures, pointing to the collapsing government in Venezuela, increased tensions in the Middle East more generally and OPEC's mid-April decision to stick by its output curbs as other factors.
Also on Tuesday, analysts at Barclays Research weighed in with favourable views on the oil space, especially Big Oil, telling clients they remained "positive" on the sector.
"With rising returns, both on a corporate accounting basis and on a cash return basis to shareholders, we continue to see the large-cap
European oils as attractive across the board. We remain Positive on the sector with our preferred stocks BP (OW, TP 675p), Royal Dutch Shell (OW, TP 3000p), Total (OW, TP EUR60) and OMV (OW, TP EUR60), although we see value across the space," they said.
On a related note, albeit slightly discordant, strategists at Credit Suisse pointed out how many of their clients were still skeptical about the staying power of the recent rise in oil prices.
In a research note sent to clients, Credit Suisse's Andrew Garthwaite said: "There is still large scepticism on the oil sector (the five-year forward oil price is still at summer 2016 levels and close to a record discount to spot), and few investors are concerned about the macro impact of the rise in the oil price."
Top performing sectors so far today
Automobiles & Parts +2.40%
Oil Equipment, Services & Distribution +2.02%
Leisure Goods +1.42%
Household Goods & Home Construction +1.36%
Oil & Gas Producers +1.19%
Bottom performing sectors so far today
Mobile Telecommunications -4.23%
Fixed Line Telecommunications -2.33%
Industrial Metals & Mining -1.74%
Gas, Water & Multiutilities -1.11%
Mining -1.00%