Sector movers: Oil equipment, construction names lead gains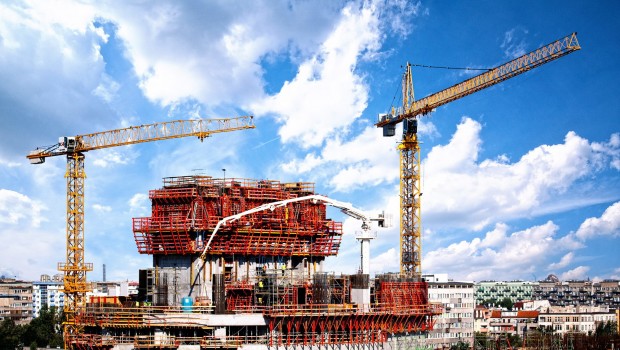 Oil equipment services stocks were higher on Thursday, as commodity and oil prices extended the prior year's run higher.
Shares of Wood Group specifically also received a boost on the heels of a positive endorsement out of analysts at JP Morgan, who touted the improved outlook for payment terms on the company's debt and scope for cost synergies.
In parallel, ss of 1624 GMT, front month West Texas Intermediate crude oil futures were higher by 0.73% to $62.08 a barrel on the NYMEX, thanks to the release of official data showing an unexpected 7.4m barrel drop in US crude inventories last week.
Also stoking buying interest were the ongoing political troubles in Iran.

Construction stocks were also in favour, powered by gains in US-focused CRH. On a related note, analysts at Canaccord Genuity highlighted the company's "helpful" exposure to markets overseas, albeit while warning that the positive impact from foreign currency translation would be more limited this year.
In the same research note, the Canadian broker told clients: "A UK market that is flat to marginally down assumes that consumer confidence and unemployment in the UK do not deteriorate significantly from here; which is the key risk in our view. In general, earnings forecasts and valuations do not look too rich but we would continue to be selective given the mixed picture. We would focus on strong business models with comfortable balance sheets and good cash conversion."
Top performing sectors so far today
Oil Equipment, Services & Distribution 13,388.55 +2.84%
Construction & Materials 6,698.40 +2.05%
Industrial Engineering 12,787.83 +1.56%
Industrial Metals & Mining 4,097.03 +1.54%
Automobiles & Parts 7,538.50 +1.38%
Bottom performing sectors so far today
Real Estate Investment Trusts 3,086.69 -1.80%
Fixed Line Telecommunications 3,099.10 -1.44%
General Retailers 2,561.23 -1.22%
Household Goods & Home Construction 18,340.04 -0.65%
Tobacco 53,425.57 -0.53%