Sector movers: Miners, Telecoms do best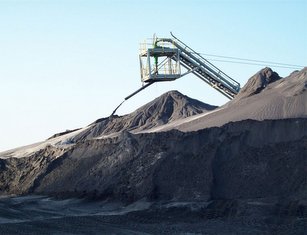 Miners and Fixed line telecoms put in the strongest showing at the start of the year, buoyed by weakness in the US dollar and positive broker commentary, respectively.
Overnight, the private sector-compiled Caixin purchasing managers' index for China's factory sector printed at 51.5 for December, up from a reading of 50.8 for the previous month.
That helped to offset a dip in a rival 'official' measure published at the weekend.
Nonethless, Julian Evans Pritchard, senior China economist at Capital Economics, told clients: "We tend to put more weight on the Caixin PMI since the index has recently done a better job capturing cyclical trends in economic activity. On balance then, we believe that activity probably strengthened last month. But we suspect this mostly reflects an easing of the environmental crackdown rather than a pick-up in underlying growth momentum.
"What's more, both PMIs appear to have overstated the strength of the economy recently."
Delivering a further boost to sentiment, earlier during the session the US dollar spot index fell to 91.75, not far above its 52-week low of 91.011.
Even so, prices of most base metals traded lower, so that by the close of trading three-month LME copper futures were at $7,205/metric tonne after having started the day atop $7,250.
"The start to 2018 saw LME prices maintain the steady tone, helped by a weakening USD and better than forecast
China manufacturing PMI data for Dec. However, only tin and zinc made another new high, trading up to 20100 and
3352 and with the complex now sending out "overbought" signals we could see a short term correction unless fresh
news propels the market higher," said traders at Sucden Financial.
In the specific case of Anglo American, the shares also benefitted from Credit Suisse's decision to up its target from 1,550p to 1,580p in the wake of the emergence of the African National Congress's Cyriol Ramaphosa.
"[The ANC] party leader is viewed as more friendly for industry, and could potentially be a first small step on the way to realise the long discussed restructure of Anglo American Plc. Our blue sky valuation of £22.00 factors in a restructuring and exit of South African assets and the assumption that the remaining company is acquired by a peer given the attractiveness of the copper (Chile, Peru) [...]," Credit Suisse said.
Meanwhile, BT Group racked up healthy gains after an upgrade to 'buy' from Bank of America-Merrill Lynch.
Top performing sectors so far today
Industrial Metals & Mining 3,996.49 +3.38%
Fixed Line Telecommunications 3,173.43 +2.79%
Mining 18,842.48 +2.28%
Pharmaceuticals & Biotechnology 12,777.17 +0.95%
Forestry & Paper 20,794.11 +0.91%
Bottom performing sectors so far today
Personal Goods 35,637.26 -1.77%
Food Producers & Processors 8,185.56 -1.60%
Health Care Equipment & Services 7,476.35 -0.90%
Beverages 21,341.97 -0.76%
Industrial Engineering 12,445.68 -0.66%