Sector movers: Miners pace gains on positive analyst chatter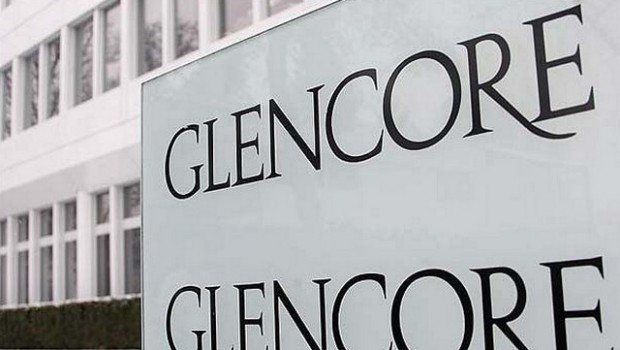 Steel-makers and miners were at the forefront of market gains with some traders referencing positive data on Chinese fixed asset investment the previous day as the catalyst.
Helping matters, Goldman Sachs weighed in with a positive view on miners, arguing that a steady and gradual drop in spot commodity prices - which its analysts expected - would still allow companies in the space to de-lever their balance sheets.
"The "around 6.5%" Chinese GDP growth target has led to investors believing that the government could look to tighten monetary policy. Our view remains that even though commodity prices will be lower than spot – what's important is the path they take. If prices taper slowly (which is our view) the significant FCF generation would likely see net debt fall – which means valuations even at lower commodity prices can be higher," Goldman said.
However, there were two exceptions for Goldman's forecast of falling spot commodity prices - copper and zinc.
The investment bank stuck to 'Buy' recommendations on Glencore, Anglo American and Vedanta Resources and stayed at 'Neutral' on BHP Billiton and Rio Tinto.
Chinese steel rebar futures were higher to $88.7 per metric tonne in overnight trading, from $84.2 a tonne the day before.
Iron ore futures were also on the frontfoot, gaining from $84.2 a tonne to $88.7.
In parallel, COMEX-traded copper furtures for May 2017 were climbing 0.82% to $2.6555 a pound.
Oil equipment service stocks were also higher as Saudi energy minister Khalid al Falih reiterated his country's commitment to stability in global oil markets, which propped up oil futures.
Al Falih's remarks overnight were dubbed unusual by some traders.
On a related note, in its March Oil Market Report, released on Wednesday, the International Energy Agency said the recent drop in crude futures was mainly the result of a renewed build-up in US oil stockpiles amid a relentless ramp-up in OPEC's production in the run-up to its November output cut deal which was still feeding through the system.

Specialist landscape products group Marshalls led Construction and Materials north after reporting a 31% jump in full-year profit on Wednesday thanks to an improvement in operating margins.
Ibstock also clocked in with notable gains.

Top performing sectors so far today
Industrial Metals & Mining 2,220.75 +3.29%
Mining 15,967.87 +1.48%
Oil Equipment, Services & Distribution 15,558.86 +1.40%
Industrial Engineering 11,358.88 +1.26%
Construction & Materials 6,970.34 +0.86%
Bottom performing sectors so far today
Real Estate Investment & Services 2,553.24 -0.73%
Software & Computer Services 1,887.60 -0.71%
Personal Goods 35,318.22 -0.65%
Household Goods & Home Construction 17,550.09 -0.58%
Fixed Line Telecommunications 3,804.97 -0.57%