Sector movers: Miners down on reports of Russian tax, rout in EM FX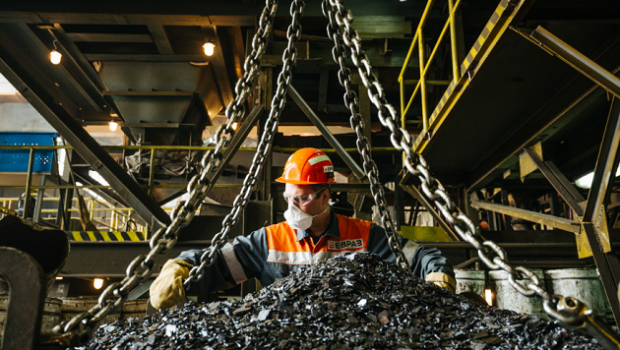 The roof caved in on steel stocks Evraz and Ferrexpo at the end of the week following a report that some Russian authorities favoured increasing taxes on mining companies and after the US raised steel tariffs on Turkey.
In a letter sent by Russian President Vladimir Putin's top economic aide, Andrey Belousov, and seen by Bloomberg, the advisor said raising taxes on mining firms could generate $7.5bn in annual revenues for the Kremlin's coffers.
Belousov reportedly also argued that miners were enjoying so-called 'windfall' profits following the rally in commodity prices and depreciation in the Russian rouble and yet were not paying any taxes on such "excess income".
Acting as a backdrop, investor sentiment was also taking a hit after the US administration said it would double-down on tariffs on imports of aluminium and steel from Turkey, raising them to 20% and 50%, respectively.
Turkey was the world's sixth largest steel producer.
That saw selling in the Turkish currency accelerate on Friday, adding to investors' concerns around other Emerging Markets.
To take note of, as of 1609 BST the US dollar spot index, which tracks the Greenback's value against the currencies of its main trading partners (but not those of emerging markets such as Turkey or Russia), was up by 0.66% to 96.1310, establishing a fresh 52-week high.
There were multiple implications for global capital markets stemming from dollar strength, with the most immediate being weakness in metals' prices.
Indeed, three-month LME copper futures were down by 0.57% to $6,189 per metric tonne.
Against that backdrop, miners were broadly lower on the FTSE 350, with shares of Anglo American, Glencore or Rio Tinto all lower.
Precious metals miners were also in full retreat, despite, somewhat curiously, small gains in gold futures, with the December gold contract on COMEX up by 0.30% to $1,223.50/oz..
Top performing sectors so far today
Leisure Goods 8,155.95 +2.19%
Industrial Transportation 3,209.84 +0.85%
Automobiles & Parts 10,918.81 +0.75%
Gas, Water & Multiutilities 4,927.73 +0.12%
Alternative Energy 0.00 0.00%
Bottom performing sectors so far today
Industrial Metals & Mining 4,552.12 -9.02%
Forestry & Paper 24,395.00 -2.61%
Mining 17,522.69 -2.37%
Fixed Line Telecommunications 2,581.00 -2.35%
Chemicals 16,810.50 -1.76%