Sector movers: Miners caught in downdraft in copper futures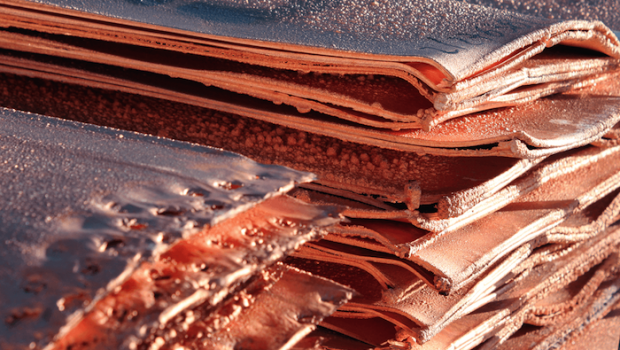 Miners led to the downside on Tuesday amid broad-based selling in base metals which analysts attributed to weak investor sentiment towards demand out of China and higher LME copper stocks which fell to a two-month low.
"There was no let-up in the downside pressure with copper closing on the low at 6543 and the rest all down on the day," commented analysts at Sucden Financial.
"Prices started to slip towards the close of the Asian session with copper and nickel leading the way. LME copper stocks were +10k across SE Asia locations which also weighed on prices."
Thus, out on the LME three-month copper futures dropped from $6,811 a metric tonne at the start of trading to $6,543 per tonne, while similarly-dated nickel futures retreated from $11,375 a metric tonne to $10,865.
Indeed, Tuesday's downdraft marked the steepest one-day fall in copper futures in two years.
To take note of, StanChart's Nicholas Snowdon also told Bloomberg that recent selling pressure was the result of worries about a large 'long' position that had built up in futures contracts that had built up on the Shanghai Futures Exchange.
Snowdon believed that position had begun to be unwound on Tuesday.
Nonetheless, year-to-date copper futures were up by 19%.
Top performing sectors so far today
Food & Drug Retailers 3,182.89 +3.50%
Real Estate Investment & Services 2,722.32 +1.25%
Tobacco 52,699.49 +0.99%
Household Goods & Home Construction 17,526.43 +0.96%
Beverages 20,882.99 +0.91%
Bottom performing sectors so far today
Mining 16,394.00 -1.63%
Forestry & Paper 18,257.45 -1.40%
Industrial Engineering 12,010.72 -1.08%
Industrial Metals & Mining 3,271.47 -0.95%
Life Insurance 8,524.74 -0.74%