Sector movers: Miners caught in copper price downdraft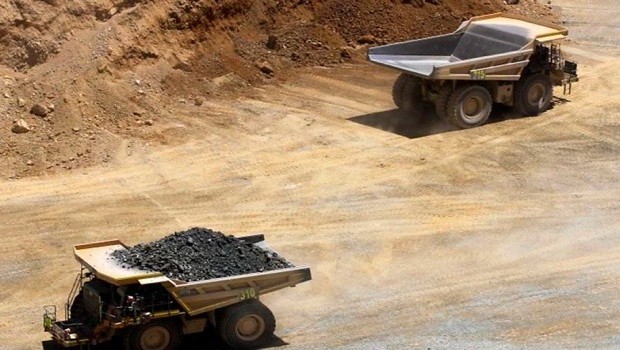 Another leg lower for copper prices amid recent 'market chatter' of a weakening outlook for China's economy sent miners to the bottom of the pile.
Especially interesting was recent 'market chatter' that Beijing's crackdown on so-called 'shadow financing' will weigh on speculative positions in commodity markets and real estate investment in the Asian giant.
As of 1541 BST, July 2017 copper futures on COMEX were down by 3.0% to $2.5565 a pound.
Adding to the selling pressure in base metals was the latest LME inventory copper numbers, which traders at Sucden Financial say forced the 'weaker longs' to exit their positions.
Spot iron ore also ticked lower in Chinese trading overnight, with the price of 62% Fe at Tianjin down from $68.0 a tonne at the Tuesday close to $67.2 per tonne on Wednesday.
Prices of other base metals were also down, especially that of nickel.
The above concerns sent shares in Anglo American, Glencore and Rio Tinto all reeling.
Shares of Centamin were the worst performer despite the gold miner having reiterated its full-year guidance for production.
Steel-maker Evraz was also on the backfoot, despite Credit Suisse sounding an optimistic note on the outlook for the global steel market going forward despite the fact that the rate of growth in Chinese apparent demand had peaked for now.
Commenting on the drop seen in copper prices during the month of April, analysts at Capital Economics said concerns about demand probably explained the drop seen in net-long futures positions on the major exchanges in recent weeks.
Physical demand also appeared subdued, the research house said.
"The prices of both industrial and precious metals suffered last month from waning investor optimism about the outlook for demand. Indeed, concerns appeared justified as China's manufacturing PMI dropped sharply in April and it became clear that the US president is going to struggle to implement some of his flagship expansionary policies.
"That said, the outlook for the wider global economy has picked up since the start of 2017, which will offer some support to metals prices."
Top performing sectors so far today
Software & Computer Services 2,155.85 +2.17%
Mobile Telecommunications 4,628.53 +0.84%
Chemicals 13,180.00 +0.45%
Fixed Line Telecommunications 3,514.46 +0.36%
Electricity 8,282.05 +0.27%
Bottom performing sectors so far today
Food & Drug Retailers 2,923.15 -2.83%
Mining 14,291.48 -2.71%
Industrial Metals & Mining 2,222.42 -2.20%
Industrial Engineering 11,698.51 -1.37%
Health Care Equipment & Services 7,968.64 -1.02%