Sector movers: Meggitt paces gains in Aerospace and Defence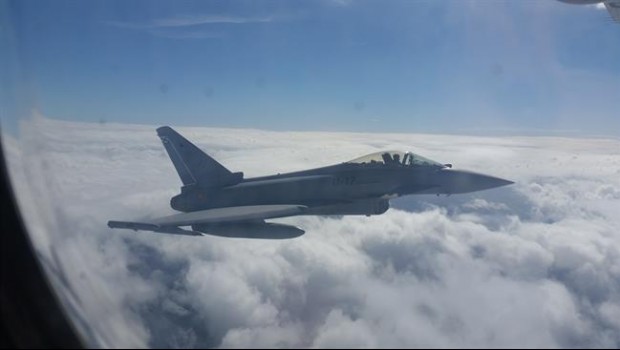 Cyclicals were firing on all cylinders on Tuesday on the back of a raft of results from an assortment of companies in the space, particularly in Aerospace.
Strength in GKN's shares sent Automobiles & Parts to the top of the leaderboard.
The components manufacturer posted a 12.0% rise in full-year pre-tax profits, sending its shares to a fresh 52-week high.

Aerospace and Defence was right behind, with stock in extreme environment components manufacturer Meggitt spearheading the advance after delivering a confident outlook for its civilian aircraft and military markets.
Production of large jets was expected to continue, supporting organic sales growth ahead of the market average thanks to the increased ship set values which the firm enjoyed on the latest generation of such aircraft.
Dorset-based Meggitt also said the long-term outlook for defence markets was "positive" although management remained cautious on the company's prospects for 2017 specifically, "reflecting expected delays to cash flowing to suppliers from the improved budgets, especially given the Continuing Resolution and change of administration in the US. We therefore anticipate organic revenue growth in 2017 of 1 to 3%."
Indeed, during the previous session US president Donald Trump promised a "historic" ramp-up in his country's spending on Defence.
The firm's shares surged past their 200-day moving average on the news, crashing into technical resistance towards 480.0p.

BAE Systems was also on the up as analysts at JP Morgan reiterated their 'Overweight' recommendation on the stock, bumping up their target price from 665p to 685p in the process.
Incoming chief Charles Woodburn - who joined in May 2016 after a 20-year stint in the Oil&Gas space - faced great opportunities and major uncertainties, JP Morgan's David H perry said.

Stock in Senior was buoyed by the improved sentiment towards the sector in general after releasing its own full-year numbers, despite saying that after allowing for costs of streamlining actions, it now expects overall performance in 2017 to be broadly in line with that in 2016.
Top performing sectors so far today
Automobiles & Parts 8,417.04 +4.96%
Aerospace and Defence 4,941.10 +3.07%
Chemicals 12,621.47 +1.74%
Oil Equipment, Services & Distribution 15,045.95 +1.19%
Industrial Engineering 10,918.04 +1.18%
Bottom performing sectors so far today
Industrial Metals & Mining 2,382.13 -2.65%
Mining 16,033.90 -1.54%
Fixed Line Telecommunications 3,756.00 -0.92%
Food & Drug Retailers 3,017.08 -0.54%
Life Insurance 7,972.64 -0.44%