Sector movers: Lloyds, Barclays rise as US lenders jump past 2008 highs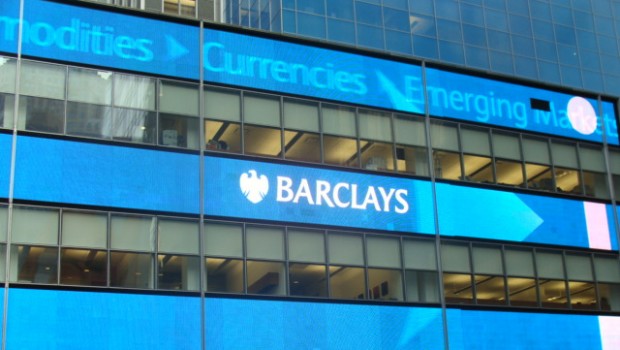 Investors continued to pounce on shares of lenders, stoked by a much stronger-than-expected reading on the US jobs market.
Private sector firms in the States added 298,000 people in February, boosting hopes that the US economy was on a strong enough footing to withstand higher interest rates in the medium-term.
It was also far above the 190,000 print which economists had expected.
The news proved to be another godsend for investors in bank shares on both sides of the Pond, as yields on Gilts and Treasuries jumped, providing a potential boost for lenders' net interest margins.
By way of an immediate reaction, Ian Shepherdson, chief US economist at Pantheon Macroeconomics, said: "The ADP number is based on a model which incorporates lagged official employment data, macroeconomic variables and information taken from firms which use ADP for payroll processing, and it is not a consistently reliable guide to the official number. But it is of some value, and in the wake of this report we are moving up our forecast for Friday's number to 250K from 200K."
In London, shares in Barclays and Lloyds paced gains in the space, while in the US the benchmark KBW index of bank shares was adding 1.55% to 97.63 as of 1454 GMT.
The KBW was thus to be seen back near its best levels since 2008 no less, although technical indicators widely followed by traders, such as the 14-day RSI, showed it was already heavily 'overbought' (and had been for some time, admittedly).
In parallel, the yield on benchmark two-year debt issued by HM Treasury was flat at 0.10% as that on 10-year debt rose three basis points to 1.23%.
On a related note, also on Wednesday analysts at Deutsche Bank upped their target price on Lloyds from 68.0p to 70.0, while reiterating their recommendation to 'Hold'.
"Absent a sustained and steady normalisation of interest rates, margins were expected to fall," David Lock said.
Related to the outlook for interest rates in the UK, if one were inclined to believe it, OBR's latest set of GDP forecasts for Britain revealed economic growth was set to slow from a 2.0% pace in 2017 to 1.6% in 2018.
However, a re-acceleration was projected thereafter, with GDP seen expanding by 1.7%, 1.9% and 2.0% over the next three years.
Also worth noting, the rate growth in household spending in the UK was seen ebbing from 1.8% to 0.9%, between 2017 and 2018, but bouncing back afterwards.
Top performing sectors so far today
Industrial Metals & Mining 2,353.16 +1.54%
Banks 4,335.39 +1.24%
Mobile Telecommunications 4,591.45 +0.91%
Construction & Materials 7,051.51 +0.71%
Support Services 7,366.69 +0.66%
Bottom performing sectors so far today
Fixed Line Telecommunications 3,774.58 -0.87%
Oil & Gas Producers 7,931.96 -0.69%
Industrial Transportation 2,972.71 -0.62%
Gas, Water & Multiutilities 6,142.76 -0.54%
Forestry & Paper 20,465.58 -0.52%