Sector movers: Liberum boosts General Retailers, 8 June election a factor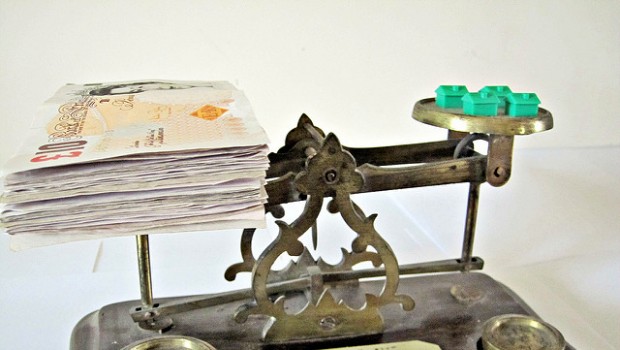 General retailers were sent to the top of the leaderboard by a positive note out from broker Liberum for select companies in the space, including Asos, Joules and Ted Baker.
Liberum recommends clients focus on those companies capable of coping with the changing landscape in the sector, including the transition towards next-day delivery, marketing through social media platforms and wearable technology.
The growing use of customer data and artificial intelligence will likely be the next frontier, the same analysts said.
In their research note they highlighted Asos, B&M , Dixons Carphone, Jimmy Choo, Mc.Colls's and Ted Baker as their 'key' buys.
The upcoming general elections on 8 June might also bring positive catalysts with it, Liberum said, if it provides Westminster with a strong mandate for a smoother and softer Brexit.
"Consequently this would be positive for UK domestics which could find themselves in favour again."
The same broker also upgraded its view on shares of Card Factory from 'Hold' to 'Buy', hiking their target price from 275p to 345p in the process.

Evraz was also higher on Wednesday, accounting for strength in Industrial Metals & Mining, as the shares bounced back from the previous day's punishment.
Nevertheless, sentiment towards the steel sector was soft.
In an update on the industrial metals space, analysts at Capital Economics told clients that the prospect for tighter policy in China over the course of 2017 implied weaker demand was on the horizon in the months to come.
The economists expect the impact of measures from Beijing to clamp down on speculators in the property market to be more evident in data releases over the next couple of months.
Food and drug retailers were also on the move, led by gains for Sainsbury and Morrison.
Against the backdrop of a stronger pound, which may entail lower inflation pass-through from currency weakness, Sainsbury notified shareholders that on 11 April Deutsche Bank had raised its holdings of voting rights in the company's stock past the 5% threshold, to 5.02%.
Top performing sectors so far today
Industrial Metals & Mining 2,196.91 +2.29%
General Retailers 2,608.38 +1.72%
Electronic & Electrical Equipment 5,663.49 +1.43%
Construction & Materials 6,586.24 +1.39%
Food & Drug Retailers 2,896.72 +1.22%
Bottom performing sectors so far today
Beverages 17,705.50 -1.53%
Automobiles & Parts 7,942.41 -1.31%
Tobacco 58,515.48 -1.21%
Personal Goods 34,402.74 -1.12%
Oil & Gas Producers 7,580.37 -1.00%