Sector movers: Investors seek out growth opportunities in EVs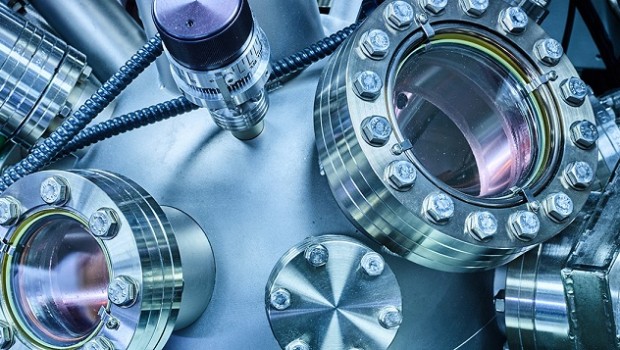 It was a simple case of 'chemistry' at the end of the week, with Chemicals and Tobacco poles apart as investors traded in defensives such as the latter for the promise of growth in the former.
Pacing gains in Chemicals were shares in Johnson Matthey after the company revealed "break out" growth at its electric vehicle battery unit in its full-year results, published the day before.
The news lit a match under the sector, even as investors were already dipping their toes back into cyclicals as the most immediate concerns of market participants around Italy and Spain appeared to ebb.
On the back of that news, investors pushed Johnson Matthey's shares to a fresh 52-week high and to within a whisker of their best mark in five years.
Also setting fresh 52-week highs on Friday were shares in Evraz, despite steel futures trading only slightly higher.
Shares of miners were also changing hands near the top of the leaderboard, on the back of what economists termed a solid reading on Caixin's factory sector purchasing managers' index for May, which printed at 51.1 (consensus: 51.2), the same as in the month before.
Nevertheless, analysts at Capital Economics cautioned that the rebound in Chinese manufacturing sector activity was unlikely to be sustained for long in the face of the slowdown in property construction and credit growth.
Solid readings on the state of the US jobs market and factory sector also contributed to the advance, feeding gains in the prices of industrial metals and hence for most miners' shares.
To take note of, nickel futures were also sharply higher, with the three-month LME contract finishing the day at $15,445 per metric tonne, versus a Thursday close of $15,100.
Analysts at SP Angel referenced production cuts across China as the main reason behind that move, saying they were leading to a rapid depletion of inventories at exchanges and pushing steel prices higher in the process.
With risk aversion in financial markets apparently on the retreat, and with yields on Gilts finding a degree support, some of the more defensive corners of the market came under pressure.
Among those was Tobacco, after Jefferies cut its target price for shares of British American Tobacco - which in the last few months had fallen to levels last seen towards the end of 2016 - from 6,000p to 5,200p.
Top performing sectors so far today
Leisure Goods +2.59%
Chemicals +2.17%
Industrial Metals & Mining +1.95%
Mobile Telecommunication +1.76%
Aerospace and Defence +1.68%
Bottom performing sectors so far today
Beverages -1.54%
Health Care Equipment & Services -1.41%
Industrial Transportation -0.97%
Tobacco -0.85%
Software & Computer Services -0.63%