Sector movers: Industrial metals, miners top gains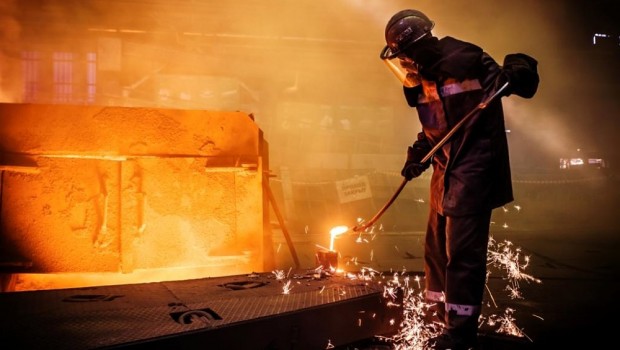 Industrial metals topped the leaderboard, alongside a solid performance from most mining names.
A positive note from Goldman was the chief instigator behind buying interest Evraz and Ferrexpo, as the investment bank upgraded its view on shares of the former from 'hold' to 'buy'.
The investment bank also hiked its target price for Evraz from 300p to 430p, citing a range of factors from a positive outlook for hard coking coal prices in the first quarter of 2018 to a rally in coal, iron ore and vanadium prices.
All of those, Goldman said, might help the company to delever.
Overall it was a mixed day for base metals prices on LME, although three-month copper futures managed to eke out a small advance, rising from $6,786 a metric tonne at the opening bell to $6,831 a tonne.
There was also some 'market chatter' to be heard around a relatively positive note on the outlook for Chinese commodity demand put out by analysts at Citi.
"Our base case is constructive for base metals and oil refining and above-consensus for near-term iron oreand coal," Citi said.
Nonetheless, the Asian giant's "policy manouevres" and transition towards a higher quality growth profile were a major source of uncertainty, it said.
A decision by S&P to upgrade its rating on Rio Tinto's long-term debt from 'A-' to 'A' may also have buoyed sentiment.
Acacia Mining was the exception to the rule on Monday, with its shares the only ones trading in the red although they did finish well off their intarday lows.
At one point during the session, the gold digger's stock had slumped by roughly 14%, as writedowns linked to a dispute with authorities in Tanzania dragged it to a £710m loss for the year.
Top performing sectors so far today
Industrial Metals & Mining +5.22%
Mining +2.15%
Oil & Gas Producers +2.01%
Construction & Materials +1.90%
Industrial Engineering +1.76%
Bottom performing sectors so far today
Electricity -0.64%
Gas, Water & Multiutilities -0.36%
Fixed Line Telecommunications -0.06%