Sector movers: Industrial Metals, Home construction pace gains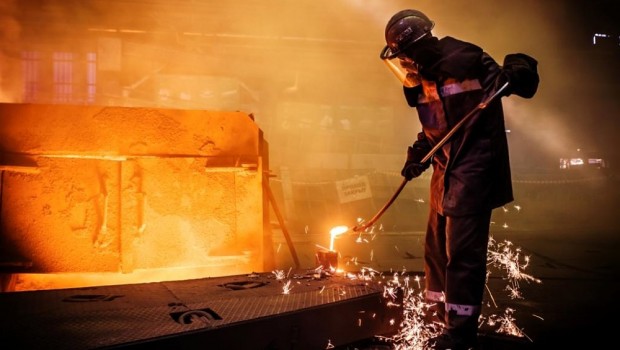 Cyclical areas of the market such as Industrial Metals and Home Construction were buoyed at the end of the week, buoyed by strong data out of China and corporate updates, respectively, alongside some of the more defensive segments as telecoms and pharma on the back of positive broker commentary.
Chinese export and import data for November both printed comfortably ahead of forecasts, at up by 10.3% and 15.6% year-on-year, respectively.
That gave commodity-related sectors a boost, but also wider risk-sentiment in markets due to ongoing concerns over the pace of economic growth in the Asian giant.
Nevertheless, some economists were a tad worried about reading too much into the strong Chinese data.
For example, according to Julian Evans-Pritchard at Capital Economics, it was not clear to what extent the bounce back in Chinese commodity demand was linked to recent disruptions in domestic supplies, as mines and factories were forced to shutter due to Beijing's anti-pollution drive.
Among homebuilders, Berkeley Group led the charge higher after reporting a strong set of interim results, beating City forecasts for house completions, profits and cash, while also upping its five-year profits guidance.
Fixed Line Telecommunications was also higher, helped by supportive comments from analysts at Barclays, who reiterated their 'positive' stance on the European Telecoms services sector.
"At the revenue level, we see continued data monetization with "more for more" pricing initiatives on the consumer side, offsetting Enterprise weakness. On EBITDA operating leverage and Digitalisation, cost efforts should continue to enable c3% growth. On capex we see evidence of a peak as FTTx roll-out plans reach companies' targets. All this should support c.10% FCF growth and ROCE expansion," they said.
Meanwhile, in pharma, Shire was boosted by Citi's decision to reiterate its 'buy' on the shares, alongside upbeat remarks from JP Morgan on BTG.
Top performing sectors so far today
Industrial Metals & Mining 3,383.42 +3.42%
Household Goods & Home Construction 18,190.44 +2.49%
Real Estate Investment Trusts 3,011.07 +2.42%
Fixed Line Telecommunications 3,097.72 +2.04%
Pharmaceuticals & Biotechnology 12,174.68 +1.73%
Bottom performing sectors so far today
Electronic & Electrical Equipment 6,461.49 -0.43%
Tobacco 53,519.13 -0.28%
Electricity 7,738.22 -0.12%
Forestry & Paper 18,246.68 -0.12%
Aerospace and Defence 4,791.49 -0.02%