Sector movers: Fixed line telecommunications, Health care stocks pace gains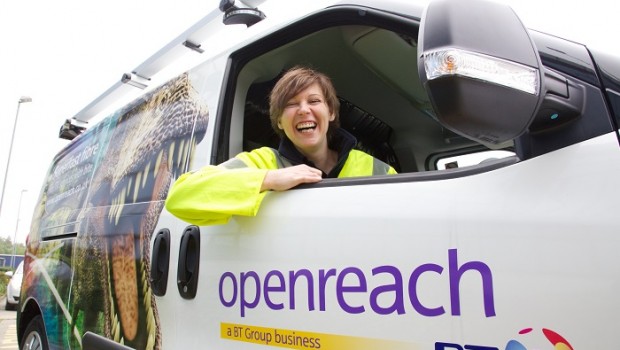 Fixed line telecommunications was again in focus on Thursday, with renewed gains for BT Group helping to offset selling pressure on TalkTalk.
According to analysts at Morgan Stanley, stock in the former was "cheap" when looked at through the prism of a sum-of-the-parts valuation.
Be that as it may, the broker did add that it was wary of stepping in too early, before having greater clarity - throughout the first half of 2018 - on the company's capital expenditures, content rights, pension and dividend.
In a related sector note issued the same day, analysts at JP Morgan said they were "taking profits" on short positions in BT Group.
They also indicated they were lowering their target price on TalkTalk from 150p to 120p.
Broker commentary also gave a boost to Health Care stocks as Jefferies revised its target for Mediclinic higher, from 550p to 616p, while upgrading its recommendation from 'underperform' to 'buy'.
"With the precipitous fall in the share price that overshot our prior PT, we have reassessed our stance to understand if there is an opportunity for value. A model revamp and re-analysing the UAE highlights significant value and creates a great buying opportunity; enough for us to double upgrade to Buy from Underperform as we expect mid-term ROIC to improve above mkt expectations."
Top performing sectors so far today
Fixed Line Telecommunications 3,019.16 +2.11%
Oil Equipment, Services & Distribution 13,200.75 +0.65%
Health Care Equipment & Services 7,454.54 +0.62%
Gas, Water & Multiutilities 5,231.74 +0.50%
Real Estate Investment Trusts 2,920.76 +0.47%
Bottom performing sectors so far today
Industrial Metals & Mining 3,260.80 -2.55%
Pharmaceuticals & Biotechnology 12,154.97 -2.03%
Tobacco 51,302.01 -1.73%
Construction & Materials 6,240.04 -1.59%
Food & Drug Retailers 3,072.87 -1.55%